CAMPAIGNERS who gathered a 3,500-strong petition calling on Barnsley Council to shelve plans for 1,500 homes and a new railway station have urged councillors to listen to their communities ahead of a final vote.
Barnsley Council's cabinet approved Carlton's two-site masterplan last week, codenamed MU2 for land off Fish Dam Lane and Carlton Road, and MU3 which relates to land off Shaw Lane.
This came despite members of the Stop MU2 and MU3 group lodging their petition, and now Barnsley's full roster of councillors will vote on the proposals on November 25.
An initial estimation of 2,000 homes for the site was reduced to 1,500, but the change is not enough, according to Stop MU2 and MU3 members.
As well as the new homes, the plan would see 210 more spaces at Carlton Primary School, a new shop and the station along the current line to Monk Bretton which is only operational for freight.
There are also wider transport ambitions for a Carlton to Royston relief road.
Campaigner Rachel Stewart said: "Collective petitions are often dismissed by our council.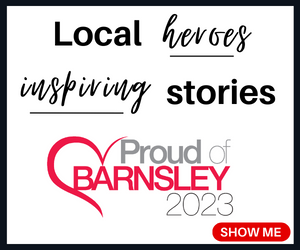 "We still feel 1,500 is too many houses, considering the infrastructure around us already struggles.
"The link road will serve no purpose and doesn't divert traffic away from already congested areas, so will lead to further loss of natural green space for no substantial benefit.
"We're determined to fight on and hope that at the full council meeting councillors will consider the effort the group and community have gone to protect this much-loved area."
It's the latest in a long line of petitions to be lodged against one of the council's masterplan, following sites being adopted at
However, the council said masterplan frameworks - controversially seen in Hoyland, Royston and Pogmoor - are 'essential' to ensure any housing estates in the future are in line with its local plan blueprint, which allocates sites for development up to 2033.
Coun Tim Cheetham, cabinet spokesperson for regeneration and culture, said: "The government has outlined that we must provide 21,524 new homes by 2033.
"The masterplan has been amended significantly following the public consultation and constructive input from local community groups and residents.
"These amendments demonstrate our commitment to listen to and implement the wishes of residents and community groups where it is warranted, and we are able to do so."