LESS than one per cent of people in Barnsley - currently undergoing a push for more people to ditch the car and engage in active travel - cycle regularly throughout the week, according to new figures.
The proportion of people walking for travel at least three days a week, 11.4 per cent, is lower than the national average of 15.1 per cent, while just 0.2 per cent of people in the borough cycle on at least three days a week.
That's the fifth-lowest percentage in the country, which has an average of 2.3 per cent.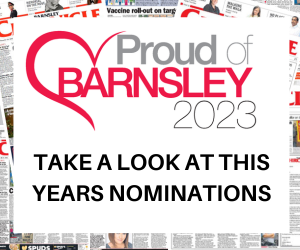 Barnsley has the highest percentage of physically inactive adults in the region, and the 25th-highest nationally, according to Public Health England (PHE).
Transport heads have expressed their desire to increase numbers of people walking and cycling to work, necessary to improve the borough's overall health and carbon footprint.
But, according to PHE figures, there are currently 28.7 per cent of people in Barnsley considered physically inactive.
That's the highest proportion in South Yorkshire and significantly higher than the Yorkshire and Humber average of 24.2 per cent, and national average of 22.9 per cent.
The figures also show a high percentage of 15-year-olds are considered to be sedentary for an average of seven hours a day over the course of a week, with Barnsley's 76.5 per cent the highest in Yorkshire and the Humber and the 15th-highest in the country.
Currently, one per cent of residents travel to work by bike - it's hoped to increase this to three per cent by 2030.
The Barnsley Transport Strategy - issued to Barnsley Council's overview and scrutiny committee earlier this year - notes that while major roads internally have frequent congestion problems, it's also the case that 'conditions for walking and cycling on or adjacent to congested routes are generally poor'.
It's noted the over-reliance on private cars in Barnsley is 'in contrast' to wider regional goals, with 76 per cent of people using their cars to travel to work rather than the South Yorkshire average of 71 per cent.
Barnsley Central MP and South Yorkshire Mayor Dan Jarvis - who earlier this month announced a huge shake-up of public transport in Barnsley and the wider region - said: "I want to build an affordable, accessible, efficient, sustainable network so we can move away from the ever-growing reliance on cars which will eventually choke our region if we continue as we are."