A MAN whose van was 'smashed up' by police who thought there was a dead body inside - only to find maggots from his fishing trip - is now worried he won't be able to pay for Christmas presents after the vehicle was disposed of without his knowledge.
In August, 33-year-old James Exley went on a week-long holiday and left his work van outside his mother-in-law's house on Bridge Street, Darton.
The night before his holiday he went fishing with his nine-year-old son but as they were leaving in the morning they didn't have the chance to take their fishing gear out of the van, and so left a tub of maggots inside.
While James was away a number of flies began to accumulate in the van and authorities were alerted.
Then, on the day James returned, the police 'smashed up' his van to get inside - but he told the Chronicle they made no attempt to contact him or his mother-in-law, who was in the house directly next to the van.
The van was placed in a compound and James was asked to pay a 'massive bill' which kept going 'up and up' to get his van back.
He has since been 'constantly' ringing up South Yorkshire Police about the matter but had received no call back.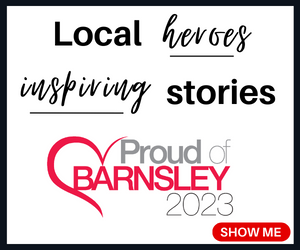 James thought it had all gone quiet until last weekend when he was contacted on Facebook by a Nottingham man who said he had bought the van for £6,500 and wanted its logbook.
He told the Chronicle: "The police have just sold my van with all my fishing tackle in it without me knowing.
"Someone messaged me about it on Facebook at the weekend and so I've been trying to ring the police about it because they haven't contacted me once.
"We've still got 15 months of £200 payments on the van as it's still on finance and we can't afford it.
"The van is in my partners name and she's a carer who's not paid enough as it is and she's having to pay for that - she's sat crying about it all."
James told the Chronicle he's now scared he won't be able to pay for his children's Christmas presents - and the ordeal has already had a toll on his ability to put food on the table and pay rent.
The dad-of-two added: "I couldn't believe that this happened, especially the way I found out - why didn't they contact me about it?
"That van was my livelihood and they taken it away from me - I've done nothing wrong it's absolutely pathetic.
"It's Christmas soon and I'm worried about presents.
"I'm not sleeping at all and it's really doing my head in - how can they get away with this?"
South Yorkshire Police told the Chronicle the van wasn't sold but instead was disposed of as per the usual policies.
A spokesperson added: "Officers seized a van after attending Bridge Street in the Darton area of Barnsley at around 1pm on Thursday, September 2.
"The van was believed to have been abandoned.
"We tried to make contact with the registered keeper of the vehicle numerous times, but received no response.
"The van was being paid for using finance and the finance company declared they had no further interest in the vehicle.
"The force will only normally wait 14 days before doing so, but in this case gave the registered keeper until Friday, October 29 to get in touch.
"They did not, and the van was sent for disposal."