POYA Asbaghi says 'there have been bigger miracles in life than Barnsley getting out of this situation' and that they cannot 'get too stressed' about being six points from safety.
The 36-year-old Swedish head coach was appointed last week and, after watching Saturday's 4-1 loss at Fulham from the stands, he took over on Monday and oversaw the 2-0 defeat at home to Swansea City on Wednesday.
That left the Reds second-bottom in the Championship, six points off safety, with 11 points from 19 games
They now visit third-bottom Peterborough United tomorrow.
Asbaghi told the Chronicle: "There have been bigger miracles in life than Barnsley getting out of this situation.
"A lot can happen to players who have been lacking confidence once they win a game or two, or even if they play better.
"Right now there are a lot of games left so as long as we develop as a team and find the confidence then the points will arrive in time."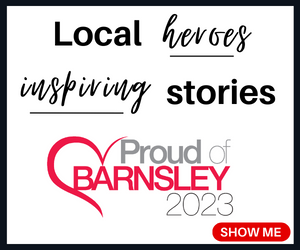 Barnsley have lost ten of their last 11 matches while they are the lowest scorers in the Championship with 13 goals in 19 games. No club in the EFL has fewer wins this season than Barnsley's two.
They are the only club in the Championship yet to win away from home this season while they have already lost more times at Oakwell this campaign than last when they finished fifth. Eighteen of their 23 Championship rivals have more than double their points tally.
The only side currently below Barnsley are Derby County who have been deducted 21 points and are now on one point after collecting four from games against top two Bournemouth and Fulham this week.
Asbaghi told the Chronicle: "I realised before I arrived it was a big task.
"We cannot sit back and think that things will be solved on their own.
"We are aware of the situation but you cannot, as a player or coach, get too stressed about the table.
"What is really important is getting better as a football team and then hopefully the points will come."
Asked for a message for the fans, Asbaghi told the Chronicle: "I hope the fans know we know about this situation and challenge, but they can expect that we work really hard on the pitch and hopefully they see the results of that.
"We will do everything we can to collect every point we can.
"I hope and know that the fans will help us with this.
"The only way Barnsley can go against the odds and win enough games to stay in the league, is not just with the players and coaches, but also with the fans.
"I saw the fans when the team was 4-1 down at Craven Cottage and they were supporting the team.
"This is what we need. One unit. If we keep that all season, I am pretty sure we will get what we want."
Asbaghi played a 4-3-3 formation on Wednesday, and favours a back four after Barnsley used a back three for the majority of the last 18 months.
"Swansea overload the centre a lot and we needed to have an equal number to keep them away.
"Our midfield, with the help of Cauley (Woodrow) up front, made sure there was no space to play.
"That was one of the big reasons why we played 4-3-3."
Asbaghi took training on Monday and Tuesday before his first match in English football.
After tomorrow's game at London Road, the Reds play only at the weekends until Christmas – meaning that all four weeks in December will be free for him to work on the training pitch with his new squad.
"Next week will be really good to work on a lot more things. This week we rehab, summarise the Swansea game and then prepare for Peterborough."
After tomorrow's game, the Reds are due to host Huddersfield Town on December 4 then visit Preston North End a week later before hosting West Brom on Friday, December 17.