PLUMMETING levels of antisocial behaviour in Barnsley town centre is set to be replicated across the borough after enforcement officers were signed up to provide high-visibility patrols to reassure fed-up communities.
Eight wardens are now in place and will be working across the borough, with a further six being recruited in the coming months, and have enforcement powers on littering, fly-tipping and public space protection orders (PSPO).
Barnsley Council bosses say they will be a 'highly visible and reassuring presence' for residents, working with South Yorkshire Police from neighbourhood hubs located in Goldthorpe, Kendray, Royston, Cudworth, Penistone and Hoyland.
Council leader Sir Steve Houghton said: "We are committed to making sure our town is a safe and welcoming place for our residents to enjoy, for people out of the area to come and visit and for businesses to thrive.
"Rest assured, the council and police are doing all we can to stop antisocial behaviour from happening and take robust action against those responsible.
"Through our partnership working, we are making sure Barnsley is a safe place."
Their role will be to help deter low-level criminality, environmental offences and antisocial behaviour - all which have been highlighted as concerns by residents across the town and Barnsley's six area councils.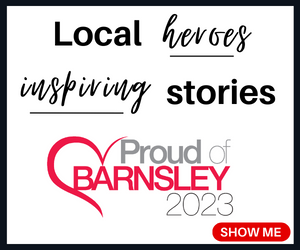 Talks of extending the council and police's successful PSPO model - which was first brought in across the town centre and some residential streets in 2016 to effectively banning offenders from entering the area - have come to fruition, but general antisocial behaviour remains a source of concern for locals.
Shafton Parish Council chairman Dave North praised the officers' arrival in hardest-hit villages.
"Our village in particular has long been blighted by antisocial behaviour and it's always a topic of concern at our meetings," he told the Chronicle.
"The 'bobby on the beat' days where they knew everyone are long gone, but we desperately need more patrols in places where antisocial behaviour occurs such as parks.
"Hopefully their arrival will make offenders think twice and we'll see a reduction in incidents."
As well as the council-commissioned posts, South Yorkshire Police received government funding for 149 posts between April 2021 and March 2022, but force bosses have committed even more funding to make sure the district receives its fair share.
South Yorkshire Police and Crime Commissioner Dr Alan Billings confirmed it will mean more presence is noticed on Barnsley's streets.
He added: "Put simply, there will be more high-visibility jackets on the streets.
"For ten years we've faced cuts in grant and police numbers, year-on-year.
"The commitment to restore the officers lost during that time is an acknowledgement of that.
"We had already announced a recruitment process, funded through the council tax precept last year, and we're working towards an additional 220 officers by March 2023."