SHOCK new figures released by Public Health England have revealed 51 addicts - already in contact with drug and alcohol treatment services in Barnsley - 'needlessly died' over a three-year period.
Observed deaths in drug and alcohol treatment were 45 per cent 'more than expected' by the local authority, according to analysis of the figures by addiction treatment experts UK Addiction Treatment Group (UKAT), who have a rehab facility at Linwood House, a 34-bed rehabilitation facility on Wensley Road, New Lodge.
Barnsley's data shows service bosses expected 35 fatalities from adults aged 18-plus in contact with treatment services between April 2018 and March 2021.
Instead, 51 deaths were observed and recorded.
Nuno Albuquerque, head of treatment at UKAT, said: "Unfortunately more people in treatment for their addiction died in Barnsley than they should have.
"This is likely down to unprecedented changes to support during the 2020 coronavirus crisis.
"We know first-hand that treatment facilities closed their doors to addicts during the pandemic when in fact, critical care intervention should have remained open and accessible.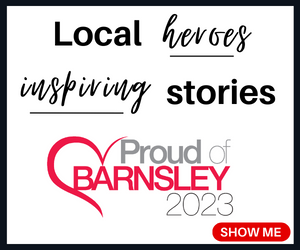 "Addicts were forced into enduring home detoxification, an incredibly dangerous process that should only happen in a professionally supported, safe environment. "Some addicts who have supervised - for a reason - opioid substitute consumption were given take-home doses instead.
"Addicts weren't getting access to blood tests so treatment for liver disease and other blood borne viruses were left untreated.
"We believe, quite simply, it cannot be a coincidence that as support and treatment services closed during this time, more addicts lost their lives.
"These people asked for help - they were trying to save their own lives but died instead."
As the country started to ease out of lockdown last year, Linwood House was 'inundated' with hundreds of calls for help each week, with the facility operating at almost maximum capacity throughout July and August.
This, they say, is down to the government's 'chosen silence' over which support services were still accessible during the crisis, and are now warning residents to not fall under the same illusion and to get the help they need.
Eytan Alexander, managing director of the facility, added: "Those suffering with addiction in our community were failed during the national lockdown - they were not made aware that services like ours were still able to provide safe support.
"Those suffering with addiction in Barnsley have faced years of budget cuts to treatment services and countless public rehabs closing their doors to them in their time of need.
"Instead, we're trying to ensure that we can continue to treat as many people who need our help as we possibly can, providing world-class care at all times."
Cabinet spokesperson Coun Jim Andrews said: "If people do feel like they have a problem, help is available from Barnsley Recovery Steps, our commissioned support service."