A FAMILY is still dealing with the fall-out after heartless thieves ransacked their home and stole items costing thousands, while also covering several rooms in bleach.
Mother-of-three Stacey Blackwell, of Nanny Marr Road, Darfield, said she's still cleaning the mess after the Bonfire Night raid - while her young daughter is that scared she refuses to stay at home, instead stopping with Stacey's mum.
Stacey, partner Gareth, and their three children had been away at a local bonfire when what appears to be three men in a black Volkswagen Golf pulled up outside.
CCTV footage from the street shows the men approaching the house as other people pass by unaware, before they gain access to the premises and begin their raid.
Among the items stolen were tools belonging to electrician Gareth - worth thousands of pounds - sentimental jewellery, a laptop and trainers.
But more distressing than what was taken is the carnage the gang left in their wake, said Stacey, 32.
"I can't believe it, I'm still cleaning the mess up," she told the Chronicle.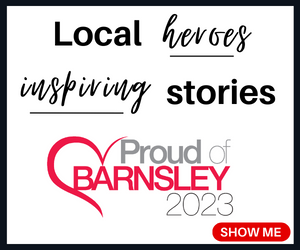 "My son won't sleep in his bedroom, there's bleach all over my baby's cot.
"We don't feel safe.
"We didn't leave the house until around 6.50pm and got back at 9.30pm, so we missed them by about half an hour.
"We'd been to a local bonfire, and when we pulled up on the front of the house I saw the wardrobe in my son's bedroom was open.
"I locked the gate up knowing what it's like at this time of year, and my 12-year-old said we'd left the gate open.
"Then we realised they'd ransacked the house. It was a right mess.
"My partner ran upstairs, and he couldn't even speak, he was that mad. The kids were screaming."
Stacey said the family had asked neighbours for CCTV footage, and on reviewing it saw the burglars had taken just 13 minutes.
She believes they had been watching them beforehand to know they had been out of the house.
"They've not got anything covering their faces and they look casual, with people walking by them. It's a main street in Darfield.
"We left the TV and the light on.
"They must feel like they've got away with it.
"It feels a bit like they were looking for something, but we haven't got anything to hide.
"We haven't got a flash car - I'm not saying there's anything wrong with that - we've not got anything fancy.
"I had a Gucci watch that I left it in the box with the receipt. They've left the box and the receipt was on the floor.
"What's worse is they took my grandma's watch, and went through all my baby's stuff.
"As much as the value of the things they stole, they've done as much damage as they could."