With 2 wins from 20 games, we look at some key issues as Barnsley bid for another great escape
2 LOWEST TOTALS AFTER 20 GAMES HAVE BEEN IN LAST 3 SEASONS
BARNSLEY'S current tally of 12 points is their joint lowest ever after 20 matches.
You do not have to go back far in the history books to find the other campaign in which they had such a meagre total at this stage.
It was two seasons ago in 2019/20, when they eventually stayed up in the final seconds.
It is extraordinary that those two seasons should be either side of one of the best ever, when the Reds finished fifth against all odds.
This isn't just regressing to the mean, it's a spectacular underperformance – especially in a fairly average division, of which clubs with similar budgets to the Reds such as Coventry City and Blackpool are in the top half.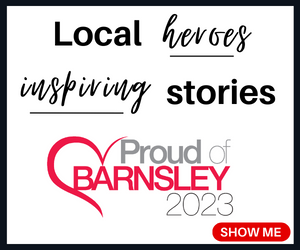 Mads Andersen said recently that Barnsley were 'too good to be down there' and it is baffling to see the majority of a side that were two games from the Premier League seven months ago look as though they could be hurtling into League One.
But they have offered little this season which suggests they don't deserve to be where they are. They have collected just four points from the last 36 available. Only near neighbours Doncaster Rovers have scored fewer goals in the EFL than Barnsley's 13 in 20.
The reasons for the drop-off – a poor head coach appointment after a magnificent one, abandoning a winning style for financial gain, a staff exodus, poor summer recruitment with no chief executive, key players going off form – have been discussed in depth on these pages.
The pressing matter is now the relegation fight the Reds undoubtedly find themselves in.
With 78 points left to play for, Barnsley will need half of them to pass the traditional safety mark of 50, although the average number of points required for survival across the last five seasons is 45.
Although it is hard to tell in December, with the likes of Hull, Cardiff and Reading picking up important recent wins, a half-century of points may be needed for the bottom three who are currently cut adrift.
Many of the squad can draw on that experience and also the previous season when they clawed back a nine-point deficit with 14 games left under Gerhard Struber after they had collected exactly the same number of points at this stage.
But there are no real signs at the moment, in games, that such a run is around the corner and, looking over all 20 games in this miserable campaign, it is hard to argue they deserve any more than their 12 points.
Poya Asbaghi arrived with the Reds four points adrift and, just one week and two games in, has seen that double to eight.
The gap has increased because Hull, who had lost five successive matches before arriving at Oakwell last month, are now on a four-match winning run which started against the Reds.
That should give Barnsley confidence that they too can turn things around and go on a similar run.
You can never write the Reds off, after recent seasons, but they have got themselves into another desperate situation.
REDS MUST USE EXTRA TRAINING TIME
This is a talented squad, although deficient in some areas, who are willing to adapt and can be moulded in the image of their manager.
They were often a mess under Markus Schopp but, with a more competent coach in charge, could be far more effective.
It is just a question of how well and quickly Poya Asbaghi can make an impact.
Confidence is low but it will grow quickly with good results.
Asbaghi's first week was very hectic as he took over on Monday with games on Wednesday and Saturday.
After that he has four successive weeks, including this one, with no midweek match.
That is as good a chance as he will get, mid-season, to work intensively with the players on the training pitch – inculcating his style and fixing some of the many problems.
The midfield needs to protect the defence far better than in recent games while giving the Reds more control, and Barnsley have to offer much more going forward.
So far Asbaghi has made them more organised and structured at the back but they have rarely ventured forward under him and must start to find a way of creating good chances while staying solid.
If this time on the training pitch does not bring rapid improvements, then the gap between them and safety could be well into double figures by 2022.
ANOTHER DECENT DECEMBER NEEDED
Last December, Barnsley motored up the table with a record six victories, winning after conceding first in the Championship as many times that month as in the previous decade.
They only play five games this December but need another good run in the final month of a year which has been extraordinary both for the change into the play-offs and the subsequent capitulation. Four of their remaining five opponents in 2021 are currently in the Championship's top eight.
After tomorrow's derby with Huddersfield, who are on the edge of the play-offs, they visit 17th-placed Preston a week later before hosting Valerien Ismael's promotion-chasing West Brom on Friday, December 17.
They then welcome Stoke City on Boxing Day before visiting Blackburn Rovers and Nottingham Forest later that week.
Stoke and Blackburn are in the top seven with January 3 hosts Forest on improving form after changing manager.
So it is far from an easy sequence of games, from which they need at the very least a couple of victories to keep them in contention for survival.
JANUARY KEY FOR INCOMING AND OUTGOING TRANSFERS
Barnsley have not sold a star player in a January transfer window since Brad Potts three years ago, and any key departures would make the survival task far harder.
Although they have not quite hit the heights of last season, the likes of Mads Andersen, Michal Helik – who is out of contract in 2023 – and Callum Styles will surely still be on the radars of many clubs.
Chief executive Khaled El-Ahmad appeared to suggest in a meeting with fans last month that the Reds may have to sell before they can buy.
They need to strengthen some areas.
Barnsley, as seems to have been the case for several recent transfer windows, should be looking at strengthening central midfield and at left-back.
They have struggled to gain control of midfield this season and, while that is also down to the generally loose and disorganised team shape, a more experienced and naturally defensive midfielder would help the likes of Josh Benson, Romal Palmer and Callum Styles flourish. It was a big risk to go into a Championship season with central midfielders who were all 22 or younger and so far it has not paid off.
Former captain Jacob Butterfield is training with the under 23s but it would be completely against the club philosophy to sign him.
If Asbaghi plays a midfield three, as he did in his first game, it would be lacking powerful runs forward into the box unless it includes Will Hondermarck.
Meanwhile, the only natural left wing-backs at the club are Ben Williams, who has not played in two months, and Remy Vita, who is yet to make his debut on loan from Bayern Munich.
Callum Styles, a converted midfielder, continues to play there in a 3-4-3 but cannot be expected to be a left-back in a 4-3-3. Right-footed Jordan Williams has played on the left recently and centre-back Liam Kitching could be another option in a back four.
The Reds have not signed a left-back permanently for four years since Dani Pinillos in January 2018.
Natural wide players might be another target.
Asbaghi played a 4-3-3 in his first game which, unlike the 3-4-3 which features wing-backs, means the players on the flanks are essentially wingers who have to track back and help their full-backs.
That does not particularly suit a group of strikers recruited to play in more central attacking roles while all natural wingers at the club were moved on by Valerien Ismael.