RATES of suicide in Barnsley are at their highest-ever recorded levels, revealed senior councillors - who believe there is 'still a challenge' to overcome in supporting people before they get to their lowest point.
There were 41 deaths linked to suicide in Barnsley last year, an increase of slightly more than 50 per cent on 2019 when 27 deaths were attributed to suspected suicides.
Barnsley's Mental Health Partnership - an alliance of partners which are involved in suicide prevention including South West Yorkshire Partnership NHS Foundation Trust, South Yorkshire Police and the council - has committed to a 'zero suicide' ambition to ensure support services are signposted.
Part of the strategy is the 'Alright Pal?' campaign which encourages people to start conversations with friends and families around mental health and wellbeing, to break down stigma that discourages talking about suicide or poor mental health.
In 2018, there were 20 deaths linked to suicide, according to a report issued to Barnsley's Clinical Commissioning Group (CCG) earlier this year.
Coun Jim Andrews, cabinet spokesperson for public health, said at Wednesday's cabinet meeting: "The rate is higher than the national average, but similar to the regional one.
"It's important to note that this is the highest rate for Barnsley since the start of the recording of this indicator.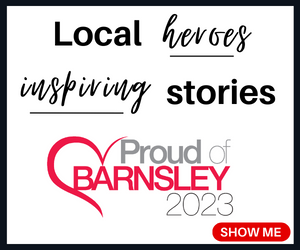 "Hopefully we do see a decrease in this - it's a horrible thing."
Charity Survivors of Bereavement by Suicide (SOBS) - which meets on the second Tuesday of every month at Temperance Hall, Pitt Street - said it's seen a 'flood' of enquiries in the last 18 months as Covid's impact on mental health becomes clearer.
Another support group, Andy's Man Club, set up in the Library @ the Lightbox last month and meets at 7pm every Monday - aimed specifically at men to overcome stigma and gender stereotypes through talking.
According to Public Health England, men die by suicide at a rate of 17.4 per 100,000 in Barnsley compared to 4.4 per 100,000 women.
Barnsley also has a higher-than-average rate of recorded depression - 13 per cent versus the national average of 11.6 per cent.
NHS statistics show only 36 per cent of referrals to talking therapies are for men, but more than four times as many men in Barnsley die by suicide than women.
Barnsley's 'robust' real-time surveillance (RTS) systems enable police and suicide prevention staff to raise the alarm on a suspected suicide within 48 hours.
This allows them to support those bereaved, identify typical 'clusters' of people at risk, and hold 'suspected suicide learning panels' (SSLPs) to improve response to, and prevention of, suicide.
Barnsley Samaritans has also worked with the council to ensure its signage is clearly displayed in the borough's parks, as well as partnering with sports teams to make sure the charity is ever-visible.
Council leader Sir Steve Houghton added: "Clearly, the pandemic has brought this home, the whole issue about mental health and what that's done to people.
"At least now it's becoming much more recognised by the public and I think understood, compared to what it was a few years ago.
"There's still a challenge making sure mental health services are there and available for people when they need them.
"We're working with families and communities to try and make sure people don't get into that place in the first place."
People who have been bereaved by suicide can contact SOBS on 0300 1115065 or by email at barnsley@uksobs.org.
To contact Samaritans, call 116123 or email jo@samaritans.org.
The NHS runs a dedicated 24-hour mental health helpline on 08001830558.