A CARING Penistone family is all set to light up Christmas for a good cause.
Stephen Baumber started his tradition of putting on a spectacular light show at his home, on Long Furlong, seven years ago - and each year he has tried to outdo himself.
He hopes to put the fun back into Christmas and raise money for charity in the process.
"Last year we had to do it over Facebook Live because of Covid," said Stephen, 41. "My son and daughter help me put the lights up and I think the house looks great - but it was definitely nice to have a crowd again on Saturday, I missed it last year.
"This year we have special permission to have a letterbox to Father Christmas himself so kids can send their letter to Santa.
"I'm really happy that we get to do this for our community because after the year we have had, everyone needs a bit of festive cheer."
The light switch-on event helps to raise money for local charities, and last year more than £1,500 was raised which went towards creating a community bench.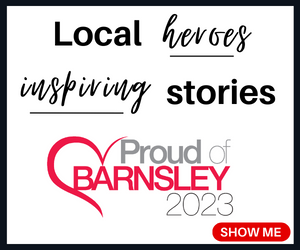 Stephen estimates that throughout the past seven years, he has raised more than £5,000 for local charities.
"In my opinion, charity begins at home so it feels more rewarding to give to local charities because they help local people," he added.
"We only spent all of the money from last year in September so we are looking forward to doing it all again to help charities throughout the year."