HEATING charges - said to be forcing more than a thousand vulnerable Barnsley tenants into a 'heat or eat' predicament in previous winters - will be reduced by almost a third following a review into 'unforgivable' charges.
A fuel poverty crisis gripping Barnsley's most vulnerable residents for more than a decade has been cited as a key reason why the town's winter death rate - predominantly affecting the 65 to 84 age bracket - is significantly higher than the national average.
Barnsley Council and Berneslai Homes have completed a review into heating charges for tenants living on a district or communal heating scheme.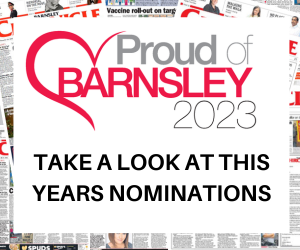 There are 24 district heating schemes across the borough, supplying heat and hot water to 1,209 properties.
These homes do not have individual boilers, according to the council, and instead heat comes from a central plant, with tenants paying for the amount of heat they use rather than for electricity or gas like in other houses and flats.
Charges are set to be reduced by 3.1p per kilowatt hour from 9.5p to 6.4p - a reduction of 32.6 per cent - from September 1, 2022.
Coun Peter Fielding, who has been calling for the reduction, said: 'I'm pleased to see this reduction in the costs of heat to vulnerable tenants but I have to ask why it has taken over two years of my campaigning to do the right thing and reduce their excessive charges.
"This was a clear injustice that should have been remedied years ago. It is unforgivable that this council were content to see tenants suffer such difficulties for so long.
"I have read heartbreaking letters from elderly tenants who were having to go to bed on winter afternoons to keep warm due to the high heating charges.
"It is disappointingly clear that the price Barnsley Council charge their tenants for heat is still higher than some neighbouring councils."
As part of the review, council officers say they have 'recognised the impacts of cost of living increases such as energy, fuel and food', while the government's £20 per week cut to Universal Credit has also been considered.
At Wednesday's cabinet meeting, Coun Sharon Howard said members had spent 'quite a lot of years' raising the issue before action was finally taken.
"I would hate for the Liberal Democrats to be able to take credit for this.
"It's part of a package of measures that this council are doing to help people in these hard times - it hasn't come about because they've suddenly put a petition in."
Council leader Sir Steve Houghton added: "Members from all parties have raised this issue. We've changed it because one, it has been raised borough wide by a whole range of people for us to have a look at it, and two, fuel costs for district heating schemes have been rising significantly.