THE full picture at a road 'used like a race track' is not being seen by the council - claims a speed awareness campaigner who's obtained statistics that show more than three times as many offences occurred throughout a single year as first thought.
John Evans - a member of Speed Awareness Group Ardsley (SAGA) - has long campaigned for better speeding measures on Doncaster Road in Ardsley, and says these figures show the true scale of the speeding problem - if monitored full-time.
Data obtained by John from South Yorkshire Police's safety cameras and ticket processing department shows 358 offences were detected by mobile camera units on the road in 2019, whereas the fixed camera - which was only used periodically - recorded just 93 offences in the same year.
The road has been the subject of many meetings and campaigns over the past few years, including a recent school walk-out at Oakhill Primary Academy and a roadside demonstration to encourage drivers to slow down, after a seven-year-old boy was the victim of a hit and run last year.
A speed camera which was in place on the road was burnt out last August before being decommissioned, and residents were promised flashing 20mph signage outside of the primary school by September, according to school governors - but they're yet to be seen.
"SAGA only seek to outline the true scale of the speeding issues, hopefully for some form of improved road safety and traffic calming measures to be introduced along this dual carriageway," said John.
"It saddens me to continually state that since road safety and traffic speeding issues have been identified for many years - this is the lost village of Barnsley.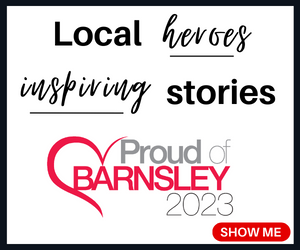 "We want to do everything we can possibly do to work with the council, not against them. But when we are met with a lack of action from them, there's not much more we can do."
Other statistics obtained from South Yorkshire Police show that from January to September 2021, there were 175 offences registered by part-time cameras on the road.
The team said their mobile camera services operate, on average, twice per month for a period of one-and-a-half hours to two-and-a-half hours on each visit.
John and the SAGA group have stressed how each of these figures indicate the scale is likely to be much worse if monitored more regularly.
Coun Chris Lamb, cabinet spokesperson for environment and transport, said: "Although our survey shows that out of a daily average of 7,542 vehicles, 94 per cent of them were travelling below the 40mph speed limit, we are continuing to work with the group to explore potential improvements to speed limit signing and road crossing points on Doncaster Road.
"We are sorry for the delay in the supply chain that has unfortunately caused a delay to our planned work.
"We are now working towards installing the speed signs in early 2022. Our data comes from a survey we completed using a radar counter which was left out and measured the speed and number of vehicles earlier this year over two separate, one-week periods.
"Whilst speed enforcement is ultimately a matter for the police, we will continue to work closely with the South Yorkshire Safety Camera Partnership to address the small number of inconsiderate drivers who choose to ignore the speed limit."