Oakwell's West Stand is due to re-open to supporters next month.
Barnsley FC have announced that supporters can return to their seats in the West Stand from January 15 when the Reds host Blackpool.
The stand was closed in early October, with almost 1,000 season ticket holders given the options of a refund or relocating to a different area of the ground.
The move was heavily criticised, with Barnsley FC Supporters' Trust accusing the club of 'forgetting their values' while fans spoke of being separated in their new seats from elderly relatives.
The club are understood to have had positive feedback from reports into the stand's safety and say they are making repairs. A statement said: "The club remain in positive discussions with numerous stakeholders, including Barnsley Council, about further enhancements of Oakwell Stadium."
The council own the ground along with the Cryne family.
The West Stand has been closed to fans for five matches, but still housing media, scouts and directors, and will remain so for the games against West Bromwich Albion on Friday of next week, Stoke City on Boxing Day and the FA Cup third round against either Ipswich Town or AFC Barrow.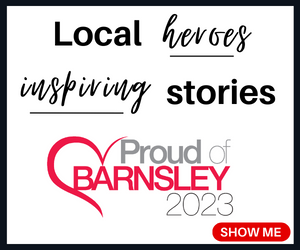 A club statement read: "When the decision was taken to temporarily close the stand, work was already underway to ensure that the closure would be for as short a period as possible. Outstanding concerns and reports have since returned to a satisfactory standard, with remaining work scheduled to be completed prior to the first home Championship fixture of the New Year. From January, displaced supporters will be entitled to return to their West Stand seats.
"Further communications relating to certain options will be circulated both directly to impacted supporters, and across Barnsley FC digital channels in the coming days."
Chief executive Khaled El-Ahmad told the club's website: "A proposed re-opening was always a goal the club was working towards, and thanks to the hard work of our dedicated team, I'm pleased to say that this is now a reality. Whilst this impacted all supporters, I want to particularly thank those who have been displaced by the closure. Although we deemed it a necessity, those that I have met over the last months were understanding and supportive."