MORE than a million Covid-19 tests have been conducted by Barnsley residents since the start of the pandemic - equating to more than five per person - according to figures obtained by the Chronicle.
A total of 1,377,665 virus tests have been taken since the first day of testing on February 3 last year, including more than 100,000 tests in November alone.
The number of PCR tests taken - where a swab has to be sent off to a lab - is more than 627,000 and there's currently an 11 per cent positivity rate across the borough.
There's also been more than 754,000 rapid lateral flow tests - where results are returned within half an hour - conducted.
Children were tested twice a week when they returned to school in September to stop the spread of the virus in classrooms.
MP Miriam Cates, who represents Penistone and Stocksbridge, has continuously campaigned to put an end to the mass testing of children due to an 'alarming lack of evidence' and shocking financial costs.
The town's only Conservative MP has hit out at directors of public health encouraging kids to wear face masks at school, describing the rules as 'inhumane'.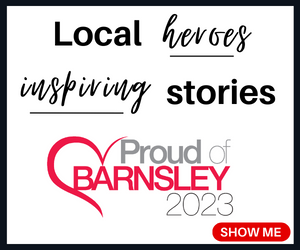 In Parliament, on Monday afternoon, she said: "Across the country many local directors of public health are going far beyond the department's Covid guidance in their recommendations to schools.
"The recent reintroduction of masks in communal spaces has turbocharged this trend.
"Headteachers, who are not public health professionals, are being put in an impossible position.
"We are now seeing the cancellation of important events, the isolation of and denial of education to healthy children, forced mask wearing lessons, punitive measures for forgetting to follow arbitrary rules, and children subject to dangerously cold classrooms.
"With lateral flow tests costing between £5 and £30 each, if every secondary school student takes two Covid tests at the start of term, we are about to spend in the region of £100m on testing children in just one week.
"That's enough to pay the salaries of more than 3,000 teachers for a whole year."
There has been less than 1,000 coronavirus cases in Barnsley in the last seven days, leaving the town with a rate of 393.8 per 100,000 residents.
Julia Burrows, the town's director of public health, added: "Covid-19 continues to show persistent signs of reducing in Barnsley and across Yorkshire.
"The region overall now has some of the lowest rates in the country."