'MINDLESS' vandals have targeted 81 Barnsley bus shelters in a six-month period, latest figures obtained by the Chronicle have revealed.
According to the South Yorkshire Passenger Transport Executive (SYPTE), repair work - carried out since April - has cost taxpayers almost £20,000.
The figures come after Shafton Parish Council called on South Yorkshire Police to act in light of a spate of incidents in the village.
Parish councillor Les Holt said: "It's mindless behaviour and for too long those responsible have been targeted our bus shelters.
"It's regularly happened in Shafton and across Barnsley, so clearly something needs to be done as it's costing a lot of money to put right.
"The latest one in Shafton happened near the Fox and Hounds pub, but each shelter at some point has been needlessly smashed up."
Since 2019 there have been more than 500 reports of vandalism to shelters on Barnsley's road network.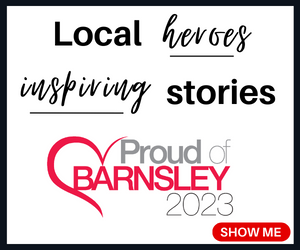 In the 2020/21 financial year, there were 333 reports logged the vast majority of which, at 202, were attributed vandalism.
Dave North, chairman of Shafton Parish Council, urged the police to carry out high-visibility patrols in light of the figures.
"Our village in particular has long been blighted by antisocial behaviour and it's always a topic of concern at our meetings," he told the Chronicle.
"We desperately need more patrols in places where antisocial behaviour occurs.
"Hopefully, if they come, it will make offenders think twice and we'll see a reduction in incidents."
Tim Taylor, director of customer services at South Yorkshire Passenger Transport Executive, added: "Since April this year, it has been necessary to repair 81 bus shelters in Barnsley, due to mindless acts of vandalism, at an estimated cost of almost £20,000.
"It is not only a waste of taxpayers' money, but a time-consuming process, occupying many hours of our workforce that could better serve the public elsewhere and is, therefore, unacceptable.
"Acts of vandalism aimed at buses, shelters or stops are not only dangerous for passengers, drivers and other road users, they can cause significant damage and disruption to the bus network, affecting local people who rely on public transport.
"SYPTE works closely with South Yorkshire Police, British Transport Police and public transport operators to address acts of crime and antisocial behaviour, identify incident hotspots, and take necessary action.
"We have seen increased reports of damage to our infrastructure in Barnsley, and across South Yorkshire.
"We work hard to maintain transport infrastructure for the people that need it and the places it serves.
"We take damage to bus shelters seriously it will not be tolerated.
"All incidents of vandalism are reported to South Yorkshire Police.
"Communities can continue to help us tackle vandalism by reporting any damage or information that could assist with investigations."