THREE-YEAR-OLD Eva Horton - who alongside her mother and brother is thought to be one of the only people in Barnsley with a rare and painful genetic condition - is recovering well after life-altering surgery.
Eva and her family will be fundraising in the Alhambra shopping centre today alongside Mayor Coun Caroline Makinson.
Their group Leo's Mission - named after Eva's six-year-old brother - have been trying to raise as much money and awareness for a charity that helps families with X-Linked Hypophosphatemia (XLH) as possible.
Leo, Eva and mum Robyn all have the condition characterised by low levels of phosphate in the blood - causing brittle bones, bowed legs and pain throughout the body.
The little-researched condition can also cause the plates making up the skull to become fused - with the children forced to have surgery to relieve pressure on their brain.
Their grandad Chris Horton, 55, said Eva's surgery in July - which leaves exposed screws in the sides of the head which have to be tightened - went well and she's had the screws taken out.
They have also had their spirits lifted by the approval of a new drug, Burosumab, which both Leo and Eva are now taking.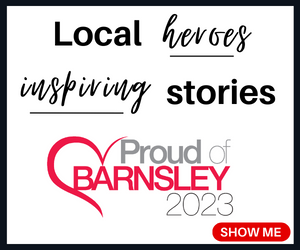 "She's her happy little self, she likes to play with toys and goes to singing classes on Fridays," said Chris, of Main Street, Wombwell.
"Leo is doing okay - we're trying to get him tested for autism (which can be linked to XLH).
"It can do a lot of damage to a young child's brain - it can kill them, blind them, or give them brain damage.
"It's a scary thing.
"There's never been a cure for it, and even the injections only work until they're about 13 or 14.
"We just need to keep getting it out there."
The family held a fundraising night in September which raised close to £3,000, and have since gained the support of Barnsley Central MP Dan Jarvis and Prime Minister Boris Johnson.
They will be holding a Christmas raffle on December 20.