A LITTLE girl 'collapsed' and started having seizures last week after she was wrongly prescribed antibiotics by her GP in a phone consultation.
Poppy Maie Whittaker-Davis, six, complained to her mum, Emma Whittaker-Davis, that it stung when she went to the toilet.
Emma, 31, from Hemingfield, spoke to their Hoyland GP over the phone and, after a sample was given, was told that her daughter had a water infection and should take antibiotics.
Poppy started to take the antibiotics but then started to become unwell and on Wednesday she collapsed and was rushed to Barnsley Hospital.
Emma told the Chronicle: "Last Monday she was diagnosed with a water infection and started to take some antibiotics.
"On Wednesday she became unconscious, started having seizures and then she wasn't breathing.
"I called 999 and then she was rushed to Barnsley Hospital where we found that she didn't have a water infection.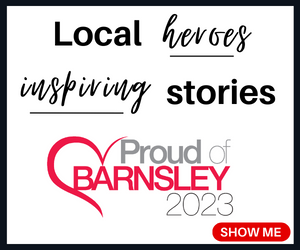 "The antibiotics she was on were really strong and she reacted badly towards them.
"When the doctor got the information back from the lab it showed that there was no bacteria in her water samples.
"When we got to the hospital she started to come round a bit more but she actually had thrush which is why she was complaining when she was going to the toilet."
Over-the-phone GP consultations have been in place for more than a year due to the pandemic - leaving many residents frustrated as they are unable to get a face-to-face appointment.
Last month Stephanie Peacock, MP for Poppy's Barnsley East constituency, wrote a letter to the Secretary of State for Health and Social Care, Sajid Javid, about residents having trouble booking an in-person appointment.
She said: "Not being able to access a physical GP appointment is understandably causing people in Barnsley a lot of distress and frustration.
"For some people, a phone consultation is a helpful option but in some cases, not even this is possible.
"Where people would like to see a GP in person, they should be able to.
"I hope the government will respond to my calls and outline how they will make sure local GPs have the funding necessary so people can access them at the point of need."
Poppy stayed in Barnsley Hospital's children A and E ward overnight and Emma says the support they received around-the-clock was amazing.
The youngster, who attends Elsecar Holy Trinity Primary School, took it upon herself to try and raise the spirit of the staff at the hospital by filling up some show boxes with goodies.
Originally Poppy only aimed to fill five boxes but after donations flooded in, her mum says she's now having to fill goody bags as it would take 'hundreds' of shoe boxes to use all their items.
"I had a chat with Poppy and she decided that she wanted to give something back and earn herself a badge at Rainbows," she added.
"I just can't believe how much stuff we've already received and the deadline isn't even until next Friday.
"Whilst we were at the hospital the staff were always smiling and were amazing - you couldn't fault them.
"But there just aren't enough of them and they didn't seem to have a break.
"I put up a post on Facebook and it went crazy - we've got enough to fill hundreds of shoe boxes so the support has been amazing.
"Poppy is such a thoughtful girl and this is a really nice thing for her to do - she's a bit scared of hospitals but this is a good way to make it positive for her.
"We just want to say a big thank you to the staff and hopefully it will help them have a good Christmas and a nice smile."
They're asking for donations of chocolate, sweets, biscuits, coffee, tea, hand creams and mini toiletries for the goody bags.
The deadline is next Friday and they're hoping to deliver all the gifts to the hospital next weekend.