'ONCE-IN-A-GENERATION' plans which would have improved Barnsley's rail connectivity following years of promises - now scaled back by the government - have been labelled 'completely unacceptable' by local leaders who have urged transport bosses to make a U-turn.
The government's so-called Integrated Rail Plan has shortened the HS2 route to end in the East Midlands rather than Yorkshire, while the proposed Northern Powerhouse Rail network - between Liverpool and Hull - has been substantially downgraded from the original vision.
Instead of the full new high-speed line between Manchester, Bradford and Leeds that had been hoped for - which would have skirted Brierley - new track will run from Warrington to Marsden just inside the Yorkshire border before joining existing line.
Although HS2 would only have briefly entered the borough, a key element of the plan was the proposed new Dearne Valley railway station - expected to be in Goldthorpe - which would connect Liverpool, Manchester and its airport, to Leeds, as well as linking to HS2.
The station would have offered connections to Sheffield in 12 minutes, Leeds in 15 minutes, York in 20 minutes, Birmingham Curzon Street in 56 minutes and London Euston in 95 minutes.
Public transport campaigner, George Arthur, blasted the decision and urged local MPs to form an alliance to force the government into a U-turn.
George, of Church Street, Jump - who is also the secretary of the Barnsley Trades Union Council - added: "After seven years of promises, I am frustrated and shocked by the government's decision to scrap plans to build a new high-speed rail line across the Pennines.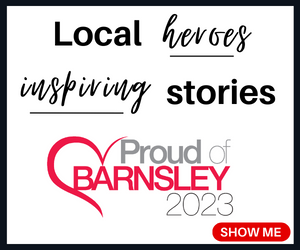 "I have had to put up with endless delays, cancellations every other hour, and travel times getting longer and longer because we're all using one track.
"Just taking the train from Elsecar to Manchester can take me one-and-a-half hours and travelling from Elsecar to St Pancras London takes two-and-a-half hours.
"The first journey is 38 miles, the second is 170 miles.
"To me, scrapping plans for Northern Powerhouse Rail sends a clear message that all the government's talk of 'levelling-up' really was just that - it's extremely disappointing.
"I want to see all MPs in Yorkshire getting outraged about this just as much as people and businesses in my community are.
"I want to see these MPs form a united front and speak up for our region.
"Cancelling this rail project dooms yet another generation to miss out like we have, all because the government failed to put us on the right track."
South Yorkshire Mayor and Barnsley Central MP Dan Jarvis said the announcement was 'bad news for the north'.
"The Prime Minister is fooling no-one if he thinks people in Barnsley and the north will believe this is a good deal.
"HS2 will now stop south of Nottingham, while plans for Northern Powerhouse Rail - a new high-speed line between Leeds and Manchester - have been dropped.
"They had a chance to send a strong message that the rail investment, that was promised, must be delivered.
"Local people understandably feel betrayed after repeated government promises about rail investment in HS2 and Northern Powerhouse Rail.
"We have an ambition to ensure there's a service from Barnsley to London but in order to make that happen, work will have to take place."