AN experienced sailor had to be rescued by a Ukrainian cargo ship after his boat sank in the middle of the Mediterranean Sea, miles from the nearest shore.
Chris Pearsall, 59, thankfully came away from the episode unscathed but if it hadn't been for the ship, things could've been much more dire.
Before his rescue, Chris - who'd set off on the journey from Crete to Cyprus solo on November 6, after partner Allison returned home - would avoid debris thrown from travelling ships, almost see his life raft sink, and be greeted by passing dolphins.
He set off at 7am on the trip, which at three days he said was his longest-ever - an early 60th birthday treat - but in the early hours of the next morning disaster struck.
"At 12.30am, I hit something," he said.
"Whatever it was, it hit the starboard side.
"There were three distinct bangs.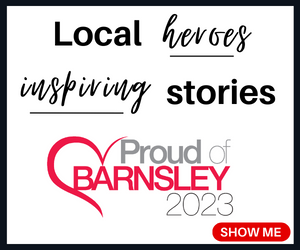 "I looked over the side but could see nothing.
"Whatever it was must have had a fair amount of weight, because the boat lurched to port at the first strike."
With water rising in the 1984 Jeanneau Attalia 32, named 'Emma Rose' - and the nearest land 75 miles away - Chris had to abandon ship.
He threw a holdall and flares into the life raft and watched the boat claimed by the almost 4,000-metre-deep water.
"For a moment, all was still, then the line to the raft tightened and started to pull me under," said Chris.
"The line, which was spooled between the boat and the life raft, must have snagged on something, I'm guessing the rudder or the boarding ladder.
"Whatever it was stuck on, as the life raft went under, I fell forward into the sea, my life jacket immediately inflating and bringing me back up."
Chris climbed back into the raft, now filled with water, and hours passed before the MSC Sheila, captained by Yevgeniy Bogdanovic, came to his aid after a number of false alarms caused by mistaking stars as ships' lights.
Chris fired off several flares and began attempting to paddle the raft, which 'would be hard enough for two, but on my own, most of my effort went into slowly turning around in circles'.
He was eventually able to climb aboard using a ladder and meet the crew, but had to be taken to Rhodes by the coastguard and was briefly arrested as a 'formality' before being released the following afternoon.
Chris, also a writer working on his upcoming book, thinks back to being sat in the raft - and it occurring to him he had a cardiology appointment at Barnsley Hospital this month.
"I certainly put my heart to the test," he added.