FORMER miners turned out in force to hold their annual reunion in Grimethorpe - marking the 28th anniversary since the village colliery closed and wiped out thousands of jobs.
The popular pre-Christmas event, which was started by miner Jack Howell in 1993, was taken on by Johnny Wood following the former's death and last Thursday's reunion saw more than 100 pay their respects at the memorial outside St Luke's Church to local lives lost.
Grimethorpe, one of the deepest pits in Britain, was hit hard by the closure and was ranked as the country's poorest village in 1994 - less than 12 months after an estimated 6,000 workers lost their jobs.
Johnny said: "It's always a very important event for Grimethorpe and the pits should never be forgotten as they played a massive role in the area's heritage.
"Wreaths were laid at the memorial to show our respect.
"What Grimethorpe went through shouldn't be forgotten but the resilience of the community shone through.
"That's why we all come together, year after year, to remember that."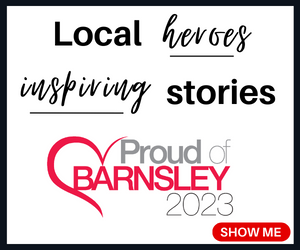 A total of £970 was raised for charity by those in attendance, which included Barnsley East MP Stephanie Peacock.
She said: "It was an honour to attend the poignant service with local residents to remember friends and local miners who are no longer with us.
"Our town powered the nation for decades - the people who served in our pits were the beating heart of the industry.
"To remember those who gave so much to keep our lights on is not only a duty, but it is a privilege - and I thank all of the organisers and attendees for organising this memorial."
Mick Hanley, from the Grimethorpe Miners' Memorial Trustees, added: "I would like to thank everyone for their efforts in raising the money, including bar staff at the village's club, the caterers and those who donated raffle items.
"Once again this reflects the never-ending generosity of the communities we come from.
"However, it is also important to never forget what the day is really about, and that is a commemoration to those names on the memorial who one day went to work not knowing they would never return to their loved ones."