A STALKER who followed his victim for a decade after only meeting her a total of four times when they met through a dating app has been jailed.
After admitting stalking offences, Craig Lawrence, 46, of Oakroyd Crescent, was sentenced to four years in prison and given a lifetime restraining order in Sheffield Crown Court last Wednesday.
The court was told Lawrence would suddenly appear at supermarkets and takeaways where his victim was, even breaking into her house three times, demanding she have sex with him.
On one occasion the victim was in a takeaway when he arrived - he then typed in his phone asking her to have sex with him for money, causing her to flee.
It was heard how Lawrence 'bombarded' her with requests for sex and on June 17 this year she woke and found him standing in her bedroom doorway, shining a light into her bedroom, saying he loved her and asking for sex.
He then did this a further two times at the victim's new addresses, which she had moved to in order to get away from him.
Lawrence was arrested on June 21 this year and was charged with stalking on October 16.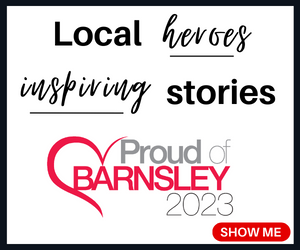 The officer who led the investigations into Lawrence, Abbey Blanchard, said: "What Lawrence did was beyond unacceptable - he subjected his victim to a sustained campaign of harassment and distress and I am pleased he now has time inside to consider what he did and the consequences of those actions.
"I would also like to praise the victim in this case who had the bravery to come forward and tell us what happened so we could take action against Lawrence."