BARNSLEY Council's attempt to clear 'offensive' graffiti in a bespoke oak and stone market building has been lambasted by residents and local councillors - who claim the cover-up is 'more an act of vandalism than the original'.
The outrage came after a team covered graffiti on stone plinths inside Penistone Market Barn with white paint - which is 'deeply inappropriate', according to local councillors.
The uniquely-designed barn -completed in 2010 - was commissioned by the council from specialist building company Carpenter Oak to shelter Penistone's weekly town market.
The council said the paint is a temporary measure to cover up the graffiti, but councillors have questioned why other more aesthetically appropriate measures weren't taken.
Coun Hannah Kitching said: "As soon as I was informed about the white paint I contacted the market officer and was told they investigated jet-washing the graffiti, but found this could cause damage.
"I just don't understand why they've gone straight for a cover-up paint job rather than seeking specialist advice - and if that truly was their only option, why couldn't they have gone for a more sympathetic colour.
"This is a beautiful, heritage building and although it has its flaws with useability, it's still something that Penistone is very proud of."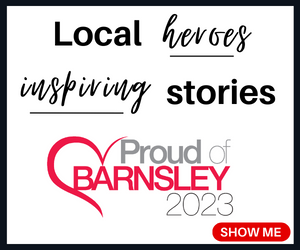 Coun Kitching contacted Carpenter Oak, and the firm confirmed it will offer advice on how best to remove the paint and restore the site when it reopens in the new year.
However, her fear is that it will be too late to restore the materials to what they once were.
"This paint job is worse than any vandalism I've seen before in the market barn," she added.
"My concern is that it's going to be unrecognisable even if the paint is somehow removed. As neither local residents nor councillors were informed or consulted on this decision - it feels like this is just a really low standard job from Barnsley Council. In a vandalised bus stop this type of approach might do the job, but it certainly does not work in our beautiful market barn."
Coun Tim Cheetham, cabinet spokesperson for regeneration and culture, said: "We want to be clear that there is no place for this type of behaviour and hate speech will not be tolerated in our borough.
"To protect the structure and electrics, jet washing, unfortunately, was not an option. We understand the frustration from the residents but want to reassure everyone that the current paint is only a temporary solution.
"We are now looking at more permanent solutions, including the use of neutral colours to bring it back to the original look as much as possible. If you have any information regarding those involved in such behaviour, please contact us at safer@barnsley.gov.uk."