A CLEANER who's been 'part of the fixtures and fittings' in the Chronicle's offices has hung up her feather duster after 30 years of service.
Iris Mann, 65, of Burton Avenue, Monk Bretton, retires today - the day before her 66th birthday - having started with the company in the early 1990s.
In that time she's seen the Chronicle move to different premises on Eastgate and close its printing press, but has remained a constant throughout those changes.
Fellow cleaner Mary Gibson Betts, 61, of Park Road, said: "We've worked together nearly 20 years, we're partners in crime.
"It's been a pleasure working with her, I'll miss her.
"She's been part of the fixtures and fittings here.
"We've got some good stories from over the years.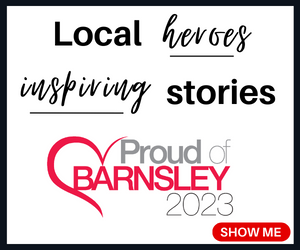 "They set off with nine cleaners, and now there's just going to be two of us."