SUE BAILEY has committed to competing in a seventh Paralympics after the 'relief' of finally winning a medal in her sixth games.
The 49-year-old table tennis star from Dodworth won bronze in Tokyo last year in the team event, after competing at every games since Sydney in 2000.
After winning the medal she was undecided about continuing to Paris 2024 but has now chosen to do so.
The teacher at Shawlands School said: "To get to a seventh games would be amazing. Tokyo was such a relief because I thought I would never get a medal, even though I know I am the same standard as everyone else.
"It had eluded me for so long.
"I can relax now and just enjoy playing. I want to get some more world and Commonwealth medals and, if I can get another Paralympic medal, preferably singles, in Paris that would be the icing on the cake."
There will be a new mixed doubles event in Paris and Bailey is hoping to compete with partner Scott Robertson, a former Paralympian who has recently come out of retirement.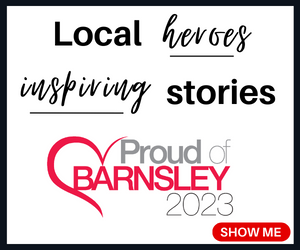 "They have come up with points system which really limits the partners I can have.
"We're hoping they will change it because it's really strange.
"We're a bit gutted
"It would be amazing if we could compete together.
"We play doubles in able-bodied league and we haven't lost all season."
Bailey and Robertson play for Northern General B, a team mainly consisting of wheelchair players, in the able-bodied Sheffield League.
Sue, who also represents South Yorkshire's able-bodied team, said: "We're competing for the title.
"It helps me a lot to play at that standard. We're doing really well and I'm so proud of our team."
Bailey's immediate aim is to represent England at the Commonwealth Games in Birmingham in July and August.
"I'm hoping to qualify for Birmingham and then there's the World Championships in November.
"It would be lovely to go to my third Commonwealth Games.
"When it was in Manchester (in 2002) it was really good with the home crowd.
"There hasn't been table tennis in a couple of Commonwealth Games but there will be in this one."
Sue is still waiting for her wheelchair to be fixed after it was damaged on the flight to a qualifying tournament for Tokyo.
"It's in the wrong position for my spine so I desperately need to get it sorted. It cost £7,000 and had it three months before it was damaged. I have been offered £1,000 but that's not enough."