BARNSLEY Council's leader has praised shoppers for backing the £200m Glass Works regeneration - and has promised several more big-name additions for the new-look town centre in the coming weeks.
Sir Steve Houghton, who confirmed long-term speculation about American restaurant chain TGI Fridays and fashion retailer River Island's arrivals this week, said the Glass Works scheme is on track for completion later this year.
The big-name duo will join other venues such as Nando's - whose fit-out is said to be well underway and on track to open in the spring - as well as Starbucks, TX Maxx, USC, JD Sports, Next, Sports Direct, Deichmann, Game and Cineworld.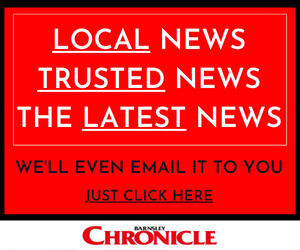 According to Sir Steve, further 'exciting announcements' are imminent.
He said: "We have real momentum right now and our new-look town centre has been buzzing since the opening of the Glass Works square in September.
"The town centre was incredibly busy in the run-up to Christmas, too.
"We are extremely excited about what's to come in 2022 and several more exciting announcements are expected soon.
"It's going to be a great year for the Glass Works and for Barnsley.
"It's an exciting time and it's great that established businesses are setting up."
The retail and leisure hub will deliver an estimated 1,100 jobs to the people of Barnsley by 2025, and is set to be completed by September.
River Island confirmed speculation it will open a large store this spring, located next to TK Maxx, while TGI Fridays will occupy a unit neighbouring Cineworld and Superbowl UK.
Frances Baker, property director for River Island, added: "We are delighted to be bringing a new River Island store in Barnsley, our first in the town centre.
"The transformation of the retail core in Barnsley has been really impressive and allows us to design a modern store that delivers the best shopping experience possible for our customers.
"We can't wait to open."
Robert Cook, chief executive of TGI Fridays, praised the Glass Works' arrival.
"We are very excited to be arriving in Barnsley town centre.
"Sitting near Superbowl UK and Cineworld, we will be perfectly placed in the Glass Works."