A BARNSLEY MP has called for a review on the vaccination of children - for whom the Covid risk is 'almost zero' - in light of new information.
Miriam Cates, the Conservative MP for Penistone and Stocksbridge, has long been campaigning against coronavirus restrictions - such as face masks and weekly testing - on children.
She is now asking the JCVI - the Joint Committee on Vaccination and Immunisation - to review the current data and update their recommendations accordingly, as both the benefits and risks of vaccinating children was already 'tiny'.
Ms Cates, alongside a number of other MPs, academics and doctors, have now written to the JCVI.
She added: "When the decision was made, Delta was the dominant variant and one dose of the vaccine reduced transmission of Covid.
"Now that Omicron is dominant, vaccination appears to have less impact on reducing transmission, shrinking the potential benefits of vaccinating children.
"And four months on, more evidence is emerging about the likelihood of serious side effects such as myocarditis (swelling of the heart), which studies show could occur more frequently than previously thought.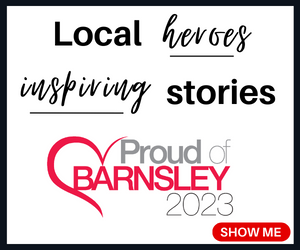 "Any marginal benefits to vaccinating children may have disappeared altogether."
Currently, children aged 12 and over are eligible to get one dose of the vaccine but Ms Cates, a former science teacher, believes those in charge must now ensure they don't put children's health at risk 'unnecessarily'.
"Let me be clear - I'm a huge supporter of vaccination," she added.
"But just as it would be foolish to say that vaccinations don't work, it's also foolish to say that they never cause harm.
"All medicines come with risks and like any medical intervention, vaccines should only be approved when they can be shown to do more good than harm.
"This is overwhelmingly the case with immunisations for diseases like measles and meningitis, and for Covid vaccinations for the elderly and vulnerable and those who are most at risk.
"But with children, for whom the Covid risk is almost zero, the risks of vaccination have to be astonishingly small for the programme to be justified.
"That's not anti-vax - it's common sense."
Latest figures show that more than half of children aged 12 to 15 have had the first dose of their vaccine.
This is the lowest uptake of all age groups across the borough - 55.9 per cent - though this is likely due to the starting date for vaccinations being considerably later than the rest.
"Our children have over half a century of healthy life expectancy ahead of them and it is our duty to ensure that we do not put that health at risk unnecessarily," she added.
"It's time to take a step back and calmly assess the latest evidence so that we make absolutely sure we're acting in the best interests of our precious children."