STAGECOACH buses were back on Barnsley's roads for the first time this year after peace talks were successful with the union responsible for its drivers.
Empolyees in Barnsley first took strike action in November for a week but worked throughout the Christmas period to ensure residents were able to see their families.
However, they confirmed later in December an 'indefinite' strike would take place from January 1 - but this lasted until Wednesday.
Unite, the union which has been working alongside the drivers, announced on Monday the bus strikes would be suspended until a vote on the new conditions had commenced - the results are expected to be announced by next week.
The workers, who were earning £10.80 an hour in Barnsley, wanted their pay increased to a minimum of £11.40 an hour.
Stagecoach had said the drivers rejected a total of six pay offers - but the union stated they were happy with the wage increase, but instead wanted it back paying to February.
Stagecoach Yorkshire managing director Phil Medlicott last week urged those on strike to end the 'unnecessary' action and instead join talks with arbitration service ACAS.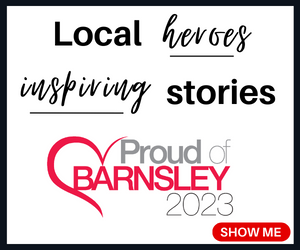 On Monday, more than 100 drivers and unionists protested outside the depot on Wakefield Road.
The meeting was held later that day and resulted in a new pay deal for employees - and the union has said they strongly recommend drivers accept.
In a joint statement, Phil Medlicott and Unite's Phil Bown, said: "We're pleased to have held positive talks on Monday, supported by the arbitration service ACAS.
"The flexibility shown by all sides means we have jointly reached an agreement on a new proposed pay deal for employees at Barnsley and Rawmarsh.
"It means that strike action affecting services from Rawmarsh and Barnsley has been suspended, which is great news for local communities."
Dan Jarvis, MP for Barnsley Central and the Sheffield City Mayor, showed his solidarity for the workers at Monday's strike, and asked for the company to offer a 'decent pay rise'.
Following the agreement he added: "I very much welcome the decision to suspend strikes in Barnsley, and across South Yorkshire, following negotiations between Unite and Stagecoach.
"The agreement reached on Monday will now be subject to a ballot of members.
"The drivers I met on the picket line in Barnsley were desperate to get back to work, providing they got the pay rise they richly deserve.
"I hope that for those drivers, and the travelling public, that an acceptable deal has been reached."