CHIEF executive Khaled El-Ahmad says Barnsley's majority owners are aware of how unpopular they are among large sections of the fanbase, but insists they have invested more money into the club this season than last.
There has been discontent among many supporters not just at the fall from fifth in the Championship last season to last-placed currently but also the closure of the West Stand as well as preliminary discussions over moving from Oakwell, and some of the transfer decisions.
El-Ahmad spoke publicly for the first time in more than two and half months this week during a meeting with members of the supporters' trust that lasted almost three hours and saw about 100 questions from fans put to him.
"The owners are aware that a lot of fans have lost trust," said the Swedish chief executive who was appointed in September by the ownership group fronted by co-chairmen Paul Conway and Chien Lee.
"I think it's unfortunate. I get emails from people who will not come to Barnsley Football Club after 40 years. I find it surprising after two or three years of bad decisions.
"Whether the owners are liked or not, the club is still here, we are competing, we're doing our best and they have put more money into the squad than last year. The salary cap has increased from last year. So they have invested.
"You can dislike the owner but still like and support the club.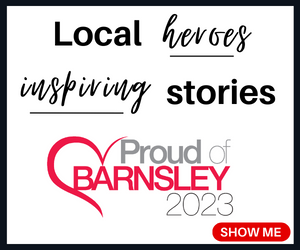 "We are trying to communicate the best we can and we are trying to be transparent.
"We are doing other things with the community like the food bank to try to be a good club.
"What is the club? Is it just the owners or is it Oakwell, the people who work here, or the kids in the academy?"
El-Ahmad said Conway was aware of the high levels of personal animosity towards him from some fans.
On the suggestion of possible protests against the ownership group, the chief executive said: "I don't think there should be any protests because it will hurt the club more than it will gain anything.
"I have been part of organisations where they start throwing flares and the club gets points deductions and it also takes away from the team dynamic.
"It's a free world but I am just saying that is not the way to do it.
"The owners already know how they feel."
Conway has repeatedly said his group would leave if no longer wanted.
El-Ahmad said: "If someone wants to buy at the right valuation, contact the owners. I don't know if they will sell or not.
"Until someone comes in and buys whoever out, there is no solution. Even if they aren't wanted, someone still has to buy them out."
Asbaghi said he would speak to the fans once a month and added 'I don't think I have been quiet.' He said he would ask Conway to address supporters.
Asked whether Barnsley's owners would put their own money into the club, El-Ahmad said: "I cannot answer that question because I am not the owner but I don't think so because we believe in our model."
Asked to describe the mood at board level, he said: "The mood is that we are last and how can we get out of it within our financial model?"
Barnsley are eight points adrift of safety, with relegation to League One set to lose them around £7million.
El-Ahmad insists the club will not be in financial trouble should they drop into the third tier, heavily hinting that they would make up the shortfall with player sales and that players' contracts contain relegation clauses.
"Whether it's relegation clauses or player sales there will be a lot of adjustments if that (relegation) happens.
"When and if that happens, a lot will be dictated by what happens in the summer in.
"I don't think there is any long-term risk to the future of Barnsley Football Club.
"We have to make money and we have to figure out a way to do that by adjusting the wages or selling players.
"We're not in a situation where Barnsley is not going to exist."
How does the quest to sign players in January fit into that financial picture?
"It's an ongoing discussion Rob (Zuk, finance director) and I have almost every day.
"We look at who we can recruit and what effect that has on the numbers, be it in Championship or League One."
There has been criticism of the amount of money the owners have put into the club, within their policy of developing young players for profit. El-Ahmad said: "They have sold players and coaches so they are making money in trading.
"I believe the model is good."
El-Ahmad was asked if it would be deemed a success if Barnsley went down but sold two players for substantial fees.
"No and yes. Of course we do not want to be relegated. But it would be a success if we helped players to reach success and move on and we have brought in financial means."
El-Ahmad did not rule out another tilt at promotion to the Premier League in the long-term future.
"We want to collectively work together, fans as well, through ups and downs. We want to raise revenue through partnership offers, how Oakwell can be developed, how we recruit and develop players.
"How can we increase the season ticket holders? Going from 10,000 to 15,000 would give us about £500,000 more per year.
"I want to get to the point where we have 16 to 18 thousand fans who will always attend regardless of results.
"It is all towards raising the average salary over time so we can compete much better and go up."
He added: "The ownership doesn't come in and say 'here's ten million go buy players'. Our model isn't easy but we stick by it. We don't want to be in League One. We all think we can compete well in the Championship with the model that we have.
"The vision is a sustainable club. We are custodians and we want it to continue on its 134-year history at the highest level possible – maybe even higher than the Championship. From 2006 to 2014, the average positions were in the bottom half. I want to be above that."