KHALED El-Ahmad says there will be a full review into the causes of Barnsley's so far disastrous season, including the appointment of Markus Schopp and the summer recruitment, but adds 'there are so many good things' happening behind the scenes at Oakwell.
None of the seven summer signings are regular starters for the Reds, who are last in the Championship following the sacking of Schopp and the appointment of Poya Asbaghi.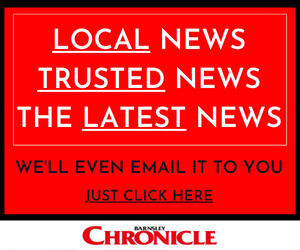 Obbi Oulare – who was signed in the summer along with fellow Belgian forward Aaron Leya Iseka – has made just two brief substitute appearances amid concerns about his fitness.
The Chronicle understands he was signed by co-owner Paul Conway, then acting chief executive, without the usual use of Barnsley's statistical approach to recruitment. Oulare is thought to be one of the top wage-earners at the club.
Asked about the Belgians, Khaled El-Ahmad said: "Iseka's recruitment model shows that he is an average Championship player with some potential upside and, we think, after another year, he will grow in value.
"With Obbi, there is a different objective view on the player.
"There will always be a situation when you sign the wrong player, it's football not just Barnsley. I am trying to make a robust process so that, if we do make a mistake, we can quickly understand where and why.
"He (Conway) obviously was acting CEO and he signed the player.
"I can understand the gamble in terms of trying to get offensive players who want to come to the club.
"The different discussion is how much the players are making and how much it affects the squad balance."
He added: "Whether it is Paul, me or whoever, mistakes or bad decisions might happen – it's the nature of the sport.
"We just have to minimise that risk.
"The long analysis and discussion once the season is over will be on whether the recruitment and decisions were right."
The chief executive was also questioned over the appointment of Schopp, who was sacked in October having won one of 16 games.
Asked if the Austrian should have been dismissed sooner, amid criticism from fans and some players, El-Ahmad said: "It will be reviewed at the end of the season but I came in in September and it's difficult to sack someone after one or two games.
"I reviewed it with various parties and the decision was made."
El-Ahmad then recruited his Swedish compatriot Asbaghi, who had almost got the job in 2019. So far the new boss is yet to win any of his six league games.
El-Ahmad said: "With Schopp, it was just not good enough. The new manager has come in and he's trying to bring stability at the back then, as the confidence grows, work in our attacking play.
"It was an objective decision on bringing Markus Schopp on board. But it's also to do with availability and finances.
"But the process was completely different for hiring the new manager Poya.
"The way we look to hire a manager now – there is data search, reference work and research.
"He filled out a very thorough interview sheet with over 40 questions then had three face-to-face interviews then a final assignment. Poya came through that process as the head coach.
"There were a variety of candidates. Some Championship managers wanted £1.2m in salary."
El-Ahmad said he was 'extremely disappointed' with the league position but said there were reasons for fans to be positive. He said: "There are so many things we are doing but if you lose on Saturday and you are last then, excuse my French, but people think it's all s**t. It's not s**t. We have done a lot of good work since I came in four months ago. There is so much going on outside the wins and losses."
He added: "This club will move forward and it is moving forward.
"The latin wording in the crest says 'judge us by our actions' and that is the mentality I want to create. I want to thank the fans for their support and tell them we are doing our best. I see the team training and staff working behind the scenes to move the club forward and creating an amazing positive energy which is tough in hard times."
El-Ahmad highlighted the purchase of new grills in the Oakwell food stalls to cut wait times as well as the charity food bank before the last home league game, a mental health club and the free daily bus for cancer patients from Oakwell to Weston Park Hospital in Sheffield. He also said he was putting plans in place so that the chaos of last summer, when the majority of staff left, would not be repeated even if there were further departures.
"It might sound boring but it's about the processes so whoever comes in can see all the documentation of the recruitment, the marketing and the sales.
"It shouldn't be a re-start, it should be a continuation. My legacy will be that I make myself replaceable. Bigger clubs are going through the same thing like Manchester United and Arsenal.
"There will likely be people moving often because you are developing them to make the next step, you just have to make sure the next one is ready."