A VICAR is set to don his robes and walk more than 30 miles in an effort to raise funds towards an enormous goal of restoring a Grade I-listed church.
Fr Tim Stevens, vicar of Darton's All Saints' Church and St John the Evangelist at Staincross, plans to complete the 32-mile Dearne Way walk over three days in the February half term.
The trail spans the length of the River Dearne, from its source to its junction with the River Don.
The vicar has now raised just over £20,000 towards the monumental goal of £266,156 of estimated costs to reorder the church, which has stood in Darton for more than 500 years.
Fr Tim will be joined by his family on the walk, and said anyone who wishes to join is welcome.
"I thought it would be a good idea to walk the Dearne Way as it passes right through Darton," he said.
"So far our fundraising efforts have gone really well and we just want to keep it up.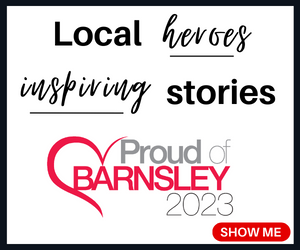 "I'm stunned at how generous people have been.
"I'll definitely stand out wearing my robes on the walk, but that's all the fun of it and if anyone would like to donate I would be more than grateful."
Improvement plans include restoring historic artefacts in the church, installing a community meeting room, disabled access improvements and the moving and restoring of the 600-pipe organ.
The goal is to restore the church to its 16th century original state but with modern day usability.
Consecrated in 1517, the building is home to numerous valuable artefacts including a marble effigy of John Silvester, a legendary Tower of London blacksmith from Kexborough, which was sculpted in the 16th century by Peter Scheemakers.
This monument is largely hidden by the current placement of the organ, and is in 'desperate need of cleaning and restoration', according to Fr Tim.