DARREN England knows every football fan becomes a referee when their team plays - but as he continues to move up the ladder, he isn't worried about making the big decisions that might upset people.
The 36-year-old, from Little Houghton, has been nominated to take charge of international games this year alongside continuing to make a name for himself in the Premier League.
He's worked his way to the top of the domestic game as the man in the middle - he was a regular referee or video assistant referee (VAR) for last season's Premier League for the first time - having done the same as a linesman until the 2015 FA Cup final, his last game running the line.
He began refereeing as an 18-year-old in local leagues for an 'extra bit of pocket money', alongside coaching at Oakwell.
"I thought it would develop my skills like leadership, and management of conflicts, and it was a fantastic opportunity to do that at a young age," said Darren, who now lives in Sprotborough.
"I've refereed football matches now in major footballing nations like Spain and Germany to places like Bosnia, which are not any lesser experiences, just different.
"I never imagined doing that."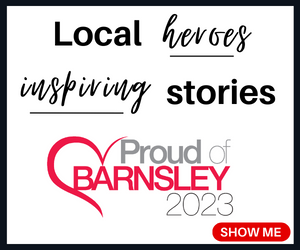 It takes a special sort of person to want to be a referee.
Darren was VAR when an Aston Villa equaliser was controversially - but rightly - chalked off against Manchester United this month after a long review, and also a few days before had to show a yellow card to a fuming Patrick Viera as the Crystal Palace manager ranted in his face.
He said: "I like working under pressure, and it's the next best seat in the house after the players.
"You're part of those memorable moments and special events.
"We have full teams of coaches, sports scientists, and psychologists.
"We look at the technical side, like positioning, and the psychological side, where you might make a big decision in the first ten minutes and then have to park it and move on from it.
"Every game is evaluated in a similar way to NFL referees, where every decision - you make 400 or 500 a game, including every corner and throw-in - is analysed on a computer and you're given a score."
Darren admits he does sit down to watch Match of the Day after a busy week, and it's easy to get caught up in the conversation.
So, he tends to stick to a 'support group' of colleagues, friends and family including his dad - who used to drive him to and from games.
"If you started listening to everybody's opinion, you'd be lost," said Darren.
"You can't hide away, but you can take feedback from the wrong people.
"My dad has no experience, but he knows me, and he never says 'oh, you got that wrong' but instead asks me how I felt about a decision.
"He was there on those dark Tuesday nights in the Northern Counties East leagues."
Darren believes VAR will become more accepted as understanding of it grows.
"I think we'll get to a point where people can listen in - and it will be good to let people come on that journey," he added.
"I always get asked if I like it - what I say is, whatever job you're in, if you could have someone there to review stuff and recommend decisions so you don't make errors, why wouldn't you?
"It's been brought in to get rid of those big game-changing moments, like the Maradona handball, and we're certainly getting more big decisions right."