BARNSLEY town centre businesses lost out on a third of their usual annual takings due to the knock-on impact of the Covid-19 pandemic, a new study has revealed.
According to Centre for Cities' annual economic assessment of the UK's largest urban areas, Barnsley was the seventh-worst area in Yorkshire and the Humber.
The town centre - which is in the final throes of its £200m regeneration - lost out on 14 weeks of sales and, as of June last summer, had 13.5 per cent of its units vacant.
Centre for Cities, which two years ago ranked Barnsley as the hardest-hit area in the country by austerity, has more recently named the town as the fifth-strongest recovering economy in terms of in-person spending due to the Glass Works' phased opening.
Andrew Carter, chief executive of Centre for Cities, said: "While the pandemic has been a tough time for all high streets it has levelled down more prosperous cities and towns in Yorkshire.
"Despite this, the strength of their wider local economies means they are well-placed to recover quickly from the past two years.
"The bigger concern is for economically weaker places - primarily in the north - where Covid-19 has actually paused their long-term decline.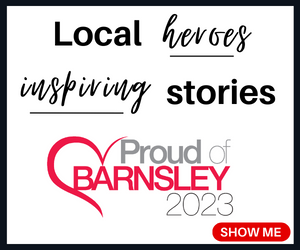 "To help them avoid a wave of high street closures this year the government must set out how it plans to increase people's skills and pay to give them the income needed to sustain a thriving high street.
"Many of these places are in the so-called 'Red Wall' so there is a political imperative for the government to act fast, as well as an economic one."
Nationally, Covid-19 has cost businesses in city and large town centres more than a third of their potential takings since March 2020.
Across the 52 city and town centres studied, 2,426 commercial units have become vacant during the pandemic, against 1,374 between 2018 and 2020.
However, despite the town centre's businesses missing out on cash due to non-essential retailers being forced to close during lockdowns, Barnsley has continued to attract big-name additions to the Glass Works complex.
American restaurant chain TGI Fridays and fashion retailer River Island announced their arrivals last week and will join Nando's, Starbucks, TX Maxx, USC, JD Sports, Next, Sports Direct, Deichmann, Game, Superbowl UK and Cineworld.
Barnsley Central MP Dan Jarvis said: "For too long Barnsley's town centre has lagged behind its neighbours' offerings, but that won't be the case when the Glass Works reaches completion.
"This shopping complex will be a huge draw for not only residents already here but also those from neighbouring towns and cities - everyone associated will play their own part in our economic recovery."