A LOCAL councillor has teamed up with a football club to turn negative graffiti into a positive for the area.
Last week, someone spray-painted a container at AFC Pogmoor in a 'modern style' - and Coun Clive Pickering is asking the person responsible to return to the site, but not to completely scrub off the vandalism.
Instead, they want the graffiti re-spraying in the colours of AFC Pogmoor to provide a striking image for those passing by.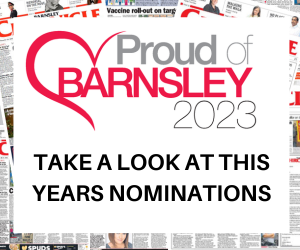 Coun Pickering added: "There's a container up at Pogmoor Recreation Ground and someone has put some modern graffiti on there.
"It is quite well done and so we want to promote the club by asking the person responsible to redo it in the club's colours.
"We're wanting to turn a negative into a positive."