Analysis of Barnsley's 1-0 FA Cup loss fourth round at Huddersfield Town on Saturday.
FA CUP NO LONGER DISTRACTION FROM DISMAL DESCENT TOWARDS LEAGUE ONE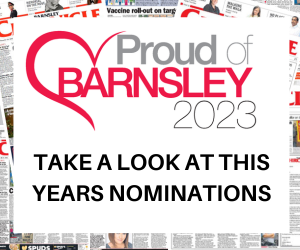 Barnsley's final shot on target of their 2022 FA Cup journey was in the third round 5-4 thriller against Barrow which what will be remembered from their brief cup run rather than this dull, dreary and dismal defeat.
While the third round game was a topsy-turvy thriller, this tie always seemed to be going only one way - until the visitors were wrongly denied an injury-time leveller for the second time in four days.
But that would have been undeserved as the Reds gifted their hosts a poor goal, and several other clear chances, while being once again dominated in midfield and the only time they really looked like scoring in the first 90 minutes was through a near own goal. Although there were some decent individual displays from Jack Walton, Liam Kitching and full debutant Amine Bassi, collectively they were very poor yet again.
They missed out on a potentially big payday and, also potentially, a last 16 draw with one of the biggest clubs in the world, as well as the much-needed confidence boost from a first away win in 18 and still having a cup distraction from the pathetic league season.
As soon as this draw was made it looked like a bad one for Barnsley - a team in their division who are clearly better than them.
That did not stop about 2,500 Reds fans occupying the sold-out away end in a superb show of support considering the catastrophic season.
In cold, windy and rainy conditions they got behind their team as much as could reasonably be expected given what they have watched all season, and in this game.
The Reds were second best to a Huddersfield side who, despite making eight changes themselves, continued their 12-match unbeaten run that has left them fifth in the Championship and in the FA Cup fifth round. The Terriers side still looked strong, while they were able to bring on Tom Lees and Danny Ward who have played 563 Championship games between them to see out the win.
So ended an FA Cup run that very briefly took our eyes off the miserable trudge to League One but also reinforced some of the many ingrained weaknesses in this sorry side.
ASBAGHI NOT CONVINCING DESPITE DIFFICULT CIRCUMSTANCES
Poya Asbaghi inherited a terrible situation but, overall, seems to have made things worse, with his only win in 12 - and five of the nine goals under him - coming in an extra-time cup victory over Barrow who are 19th in the fourth tier.
He has been hampered by an injury crisis, and spent two games at home with Covid-19, but the results under him have been even worse than hapless predecessor Markus Schopp and performances only very slightly better.
His side are extremely easy to beat, very tame in attack and he regularly plays people out of position with little impact - Josh Benson on the left wing and Callum Styles on the right in this game. In interviews he often sounds like a development coach, focusing on intangibles and potential rather than the cold, hard currency of goals and wins in which a Championship boss must deal.
The local press are still waiting for an opportunity to speak to either chief executive Khaled El-Ahmad or, ideally, owner Paul Conway, and one of the main topics will have to be Asbaghi's long-term future.
It was always going to be very difficult to keep the Reds up but, under him, they are so far meekly surrendering. He is, by all accounts, a far more respected coach than Schopp, but it is not showing on the pitch or league table.
Should they not win at Luton on Tuesday, he will break the club record for the longest wait for a first league victory by a Barnsley boss.
The gap to safety would then stretch into double figures should Reading win at Bristol City on Wednesday, virtually extinguishing the slender hopes of survival and forcing the Reds to focus on long-term decisions like whether Poya is the right man to lead them next season or even for the rest of this campaign.
ANOTHER WRONGLY DISALLOWED GOAL IN INJURY-TIME
Michal Helik thought he had levelled in injury-time when he headed in but the goal was disallowed for a push by Amine Bassi on ex-Red Matty Pearson. There was very slight contact but it was not a foul and Pearson threw himself to the ground. He did not seem set to head the cross clear anyway. That followed Aaron Leya Iseka being wrongly flagged for offside in the 95th minute of another 1-0 loss to Cardiff in the league on Wednesday.
Barnsley have not scored in the last seven games refereed by Jeremy Simpson.
It was another wrong decision, and typical 'fine margins going against a struggling side' narrative.
But the Reds once again left it far too late to look threatening and, if they still have genuine survival ambitions, an extra half an hour three days before the trip to Luton, would not have been ideal.
TOOTHLESS IN ATTACK
With the goal disallowed, the Reds did not have a shot on target, meaning they had not done so in 177 minutes since Benson's third-minute effort against Cardiff.
The closest Barnsley came to scoring in Huddersfield was just after the opening goal when Liam Kitching's cross was touched onto his own post by Huddersfield defender Naby Sarr who was under no pressure.
Between 62 and 65 minutes, during a decent spell, they had two reasonable chances with Kitching heading over from a Benson cross then Carlton Morris cut in from the left wing and curled wide of the top right corner from about 12 yards.
That is nowhere near the quantity or quality of chances that will win you regular football matches, in any competition, especially when you are the lowest scorers in the country.
Asbaghi said that he was happy with the chances his side created and that they didn't need to 'involve the goalkeeper' to have a good opportunity.
It is worrying that he could view that performance, in which the Reds looked very toothless, and be even slightly pleased with their attacking efforts.
ANOTHER POOR GOAL
Huddersfield had by far the better chances throughout. They should have been at least 2-0 up at the break then had three big chances on the counter-attack late on.
But one goal was enough - as usual against the Reds - and it was another shocker from a Barnsley defensive perspective.
Sorba Thomas was under no pressure in yards of space near halfway on the right wing as he sent a fine ball into the box.
Aapo Halme had been sucked out of position into midfield, failing to win the ball, so Mads Andersen was left marking two players, going to neither of them. Josh Koroma headed into the path of Duane Holmes who impressively took one touch then found the bottom left corner.
Halme was starting his first game since September due to injury and it was not a happy return. At one point Sorba Thomas gave him a five-yard head start after kicking the ball down the right wing but still comfortably beat him to the ball.
Halme - who must be given some leeway after a four months out - was taken off at the break for Michal Helik whose rest was not as long as hoped for.