CARLTON Morris feels like he has 'barely played' this season but is hoping to stay fit as Barnsley aim to reduce a gap to safety he admits they are lucky is not more than than eight points.
The 26-year-old striker missed two games due to a bout of Covid-19 last month and has been since eased back into the side.
He told the Chronicle: "It wasn't nice. You hear about it then you get it and know what everyone is going on about.
"I am fully vaccinated but I had two or three bad days. My first day back was tough but since then I have felt good.
"The medical team have done a good job of managing my load. There are a lot of complications that come with Covid and, if you miss a week of training you have to build yourself back up. I am in a really good place."
Morris scored seven Championship goals last season after signing in January and has three this season, and two in the FA Cup, having missed three months with an injury. He has started ten league games this season and come off the bench twice for the Reds who are bottom of the Championship.
Morris, who scored at Luton on Tuesday, said: "It's been a frustrating season for the team for obvious reasons. Personally it's been a bit stop-start with a bad injury then Covid and games cancelled. It feels like I have barely played. Hopefully I can get a run of games."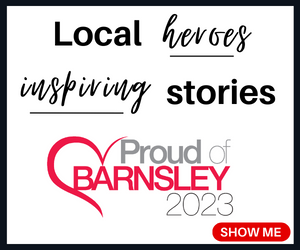 Barnsley are eight points from safety but Morris is not giving up hope.
"I am a cup half full guy and I think of it as a couple of wins in a row and we're well back in it. What's stopping us from doing that? It's not like the teams around us are winning every week.
"It's not an impossible task, we are more than capable of getting out of this situation, in my personal opinion.
"When you're down there the rub of the green never seems to fall for you. You couldn't write those ruled out goals against Cardiff and Huddersfield in the last minute – they were good and honest. That's just where we're at at the moment.
"It's not like we're getting battered 3- or 4-0 every week and have no chance in games.
"I could name eight or nine games since I've been back that we easily could have won but the dice aren't rolling right for us.
"It's tough but it's the profession we're in. You have to have thick skin and a level head to pick yourself up.
"If you don't, that's not acceptable.
"To be honest we're lucky to be eight points off safety, especially with our recent results. It's a very fortunate position. But we have to use this as an opportunity."
Asked about going from the play-offs in May to this situation, Morris said: "It's difficult but a lot worse happens in life. You have to put football in perspective sometimes. It's not the be all and end all. It does hurt and everything is relative, but I have spent a year out injured which is worse.
"And then there is all the Covid stuff going in the world."
Barnsley were backed by more than 2,500 fans on Saturday in the 1-0 FA Cup loss at Huddersfield. Morris said: "The away following was fantastic and we could hear them all game.
"It's a horrible feeling clapping them game after game after defeats.
"We owe it to the fans to get some results. All the lads would give their right arm to give them a win."
Barnsley are the lowest scorers in the EFL with 18 in 29 games.
Morris has scored three of the five league goals under head coach Poya Asbaghi.
"When you're on the pitch you could feel that we're never coming to score, but we feel now that it's coming.
"We have a lot of quality in this squad and the goals can come from anywhere."