Analysis of Barnsley's 1-0 win over QPR on Saturday which cut the gap to safety from eight to five points.
FANS AND PLAYERS UNITED ON ENCOURAGING DAY
If the higher-ups at Oakwell could have chosen a perfect picture from Saturday's win, it might have been their two deadline day signings celebrating a winner in front of a joyous Ponty End with 'Conway out' posters crumpled at their feet. That image has been used widely after this important and long-awaited success.
Domingos Quina - who got the only goal for the deserved winners - and Amine Bassi led the celebrations with the supporters, a few dozen of whom had held up the posters in a 'protest' against the owners which never seemed to get going.
There were the usual anti Paul Conway songs in the first half but, as the hosts took control in the second, the fans helped their side to a long overdue victory on the back of their best all-round performance of the season. There were scenes of unity at the end, with fans and players applauding each other. To see Oakwell happy again after months of misery was a fine sight.
It was a perfect day elsewhere as all the other sides in the bottom four lost, cutting Barnsley's gap to safety down to five points - a daunting but not impossible target with 16 games left.
That will grow by at least a point when Reading face Peterborough on Wednesday, but the Reds will have gained a lot of confidence from that victory and, should they play consistently like that all season, they will have a chance of survival.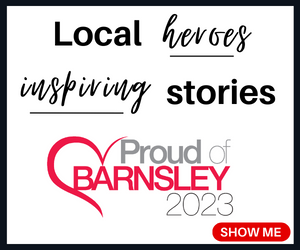 101 DAY WAIT ENDS WITH SHOCK WIN
The last time Barnsley won a game of Championship football, the Ashes hadn't started, the stories of the Christmas parties at Downing Street were a month away from breaking and Poya Asbaghi was preparing for his last Sweden under 21s games while starting the interview process for the Reds job.
In the 101 days since that 2-1 win over Derby County, they had gone through their second 13-match winless run of the league season, losing the last six.
The home fans had not seen a league win since November 3 or a league goal since December 4.
In contrast, QPR were two points off the top two, unbeaten in seven league games, winning five, and had won their previous four away league matches, not failing to score in 24 games on the road across a year.
They had played a day later than the Reds in midweek and were missing star man Chris Willock through injury, but they just delivered a very poor performance and were booed off by their fans.
The Reds did not match the scintillating football the produced in the first half at Loftus Road in August but, unlike that day when they lost a 2-0 lead in a 2-2 draw, they produced a consistent and mature 90-minute performance.
POYA'S REDS DESERVE SLICE OF FORTUNE
There was an element of fortune to the goal, but one the Reds probably earned by being the better side.
Quina's 25-yard shot looked to be going wide when it hit the back of QPR captain
Rob Dickie and flew in via the hand of goalkeeper David Marshall and the bar. After two wrong disallowed equalisers recently, it was about time they had some luck.
Dickie was sent off and conceded a penalty in this fixture last season, helping Valerien Ismael to victory in his first game.
This time he helped Asbaghi to a first win, in his 12th match in charge - a club record.
Asbaghi barely reacted at the final whistle, saying he would save the 'big celebration' for staying up, but inside he must have been delighted after a torrid start to life at Oakwell. He deserves credit for somehow keeping his side believing in difficult circumstances, and making good decisions with his line-up, formation and substitutions.
QUINA LOOKS A CRUCIAL ADDITION
Quina's winner was the first goal by a Barnsley player playing in midfield since Alex Mowatt netted from a corner in April, while it was the first they netted between 50 and 80 minutes at home in the league this season.
Quina was the best player on the pitch, setting up two big chances before scoring while pressing well and helping out defensively. He adds some calmness on the ball in midfield as well as forward intent which the Reds have missed all season.
Overall, the Barnsley midfielders were far better than they have been for months and just seemed to have more hunger and energy than their lacklustre visitors.
The other new new signing Bassi, who played in attacking midfield, also impressed. He had a pass completion rate of 90.2 per cent and made six 'key passes' which led to chances or shots.
Quina and Bassi seem to have brought some new life to the team, talented players not weighed down by the harrowing experiences of the last six months at Oakwell.
OTHER GOOD PERFORMANCES
Claudio Gomes had a fine match, constantly pressing the QPR midfield and looking to get Barnsley up the pitch. He could have opened the scoring but eventually assisted Quina.
The other midfielder Josh Benson was the weak link, often losing the ball in dangerous areas including for a big chance, while he lacked quality in attack. Asbaghi recognised that and replaced him with Romal Palmer who helped see the win out.
Brad Collins was kept in goal despite a series of recent errors and, although he did look nervous dealing with a few crosses early on, he kept a final clean sheet with some decent first half saves.
In front of him, Barnsley's back three of Mads Andersen, Michal Helik and Jordan Williams defended admirably – although they were not tested anywhere near as much as in previous games.
Left wing-back Remy Vita made the most tackles, again, as he looked excellent defensively and is beginning to get more adventurous on the attack with some good runs and skills. His performances over the last month make his omission for the first half of the season baffling.
The other wing-back Callum Styles also impressed, as he got forward a lot more.
Styles has been shunted into nearly every position this season but has often been the one trying to drive his side forward while his pure talent has never been in doubt.
Striker Carlton Morris was fairly quiet for the first hour but, after the goal, he led the line superbly with excellent hold up play to keep the ball and kill the match off.
It was a display of mature game management that the Reds have not looked capable of producing for most of this season.