A CLOSE vote saw permission for controversial plans for a new residential children's home in Cudworth approved this week.
Planning committee members voted to approve the home - an end-terrace property with a paved rear yard area and paved front garden on Churchfield Avenue - to host one child at their meeting on Tuesday.
The change-of-use application was to support one young person with one staff member present at all times at the property, working a shift pattern rotating between 8am and 8pm.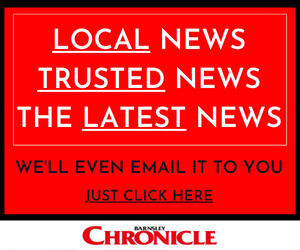 The vote came in at almost an even split between committee members, with ten votes in favour and eight against.
Cudworth Coun Joe Hayward expressed his concerns about the property and area being unsuitable for the purpose, which included how densely populated the area is and how antisocial behaviour has been an issue.
"I'm not opposed to children in need coming to Cudworth, but this is a terraced house - I'm against that to start with.
"The owner is also a new owner with no track record, which bothers me as well.
"I do think that these children need help and that we've got to give it to them - but only under the right conditions."
But Penistone West Coun David Greenhough responded citing the current care crisis in town, and said these places are 'desperately needed'.