FLOOD prevention works carried out at a dike which burst its banks in 2019 have been praised - but locals believe there is still some way to go.
Bulling Dike, a tributary to the River Dove which runs through Low Valley and flows under Station Road, burst its banks in the 2007 floods and again in 2019 - causing devastation for surrounding residents.
The Yorkshire and Humber Drainage Board have been clearing the dike in recent months to encourage better flow, and have heightened the banks to prevent the stream breaking its banks again.
But Darfield ward councillors and a local flood prevention campaign group have said the dike doesn't appear to be fully cleared.
It was also announced recently that the culvert which supports the river to flow underneath Station Road will be replaced thanks to a new £17.2m borough-wide scheme, Connected by Water.
Linda Wilding, a member of the Low Valley Flood Group, has long campaigned for action to be taken to prevent her home on Station Road, and other surrounding houses, to be better protected.
"It is good that things are finally being done, but it's been a long time coming," she said.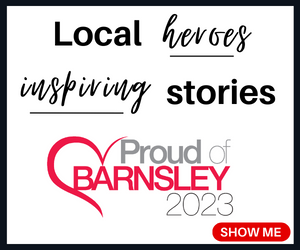 "I had a meeting with one of the surveyors and they did come and do some clearing in 2019, but not much since.
"I feel all this is a result of the pressure put on by councillors, MP Stephanie Peacock and our group.
"It does seem now like all agencies are talking to each other a bit more which is great, rather than our concerns being passed around with no action actually being taken.
"Things are looking a bit better for us at the moment - but they will be even better once the culvert is replaced.
"I don't want to count our eggs until they've all hatched, but things do seem to be getting there now."
Linda explained the floods appear to be mainly caused by the River Dove failing to flow into the River Dearne when it is flowing in full force.
She added how residents on Station Road and nearby streets Cotterdale Gardens and Stonyford Road have now received the government's £5,000 grant - brought in in 2020 - to add essential flood defences to their properties.
Darfield Coun Pauline Markham said: "I have seen for myself the devastation caused by flooding in Low Valley in recent years and have listened to residents who live close to this dike - It certainly looks blocked up to me.
"I'll be working with my ward colleagues and making sure residents of Low Valley don't live in fear of flooding."
Coun Kevin Osborne added: "A clear and free-flowing Bulling Dike is just one of the measures required to fight back against the fear of flooding.
"These tributaries may be small in size but play a big part in the drainage of the whole area - lets get them cleaned up."