JOSH Wale will box for the final time tonight and the man who has always been by his side will be both physically and emotionally in his corner.
It will be a tough night for all manner of reasons but for Josh's father and trainer Mick, who suffers with tumours on his spine, physically getting up to the ring apron to corner his son will be a battle in itself. Mick, 59, said: "It's going to be physically demanding. We have a plan and we have been practising.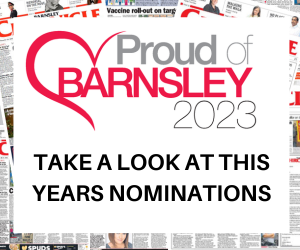 "I'll be in the ring and I will walk across and shake the opposition trainer's hand but then, during the fight, I am going to stand in the corner and Josh will stand facing me. He won't sit on the stool. Josh has had 42 amateur fights and this will be 45th as a pro.
"I have been there for every one.
"I have always been in the corner as a pro but given him instructions from outside of the ring. It has worked okay."
Josh, 33, added: "My dad has made me who I am. When he got diagnosed with spinal cancer, I was 16 and he told me to go and find another coach.
"But I said to him that, if I'm not doing it with him, I'm not doing it at all.
"He cornered me in my first fight at Keresforth Hall when I was 11 and he will be there in my last fight.
"It's always been me and my dad. I am grateful we have done it together and it's made it more special."
The Brampton man is hanging up his gloves after a rollercoaster 15-year career. He was blazing a trail as a powerful and energetic super-bantamweight before disappointments and gallant losses and draws in the away corner, twice for the dream British title.
All the while he was dealing with his dad's many health battles, which have included multiple operations.
A switch, in 2016, to manager Stefy Bull reset him on course at bantamweight for the British title he always desired, deserved and promised his dad on his grim diagnosis. Mick was always there, overseeing training and adding sage words or rollickings from beside the ring. The promise to bring home the Lord Lonsdale belt was delivered in 2017 with a points win over Scot Jamie Wilson in Doncaster and then Wale made more history, defending the belt twice, the first of Barnsley's four British champions to do so.
A defeat for the European title, after controversial treatment in France, followed. But Wale was back with a bang at featherweight, winning the IBO international crown with one of his best ever displays against Felix Williams in 2019. Then the pandemic hit and Wale switched his focus into training, managing and promoting bills.
Josh takes on Simas Volosinas over four rounds and will hope to close out a wonderful career with his 32nd victory.
Josh added: "There were times it looked like it wasn't going to work out. But hard work, dedication and perseverance has paid off. I drew for the British title and then lost for it. A lot of people thought that was me done. That British title night (against Wilson), I fulfilled my dream.
"Being the first Barnsley man to defend it (against Don Broadhurst) was a big night. He had never been knocked out. I could throw that punch ten times and I wouldn't have hit him as clean as that. We have got that British title and it will live with us forever. I won six belts and I am proud of every one.
"When you have achieved a lifetime goal, it's massive. To defend it once was making history but I did it twice and I am proud to say I am Barnsley's best ever boxer."
Meanwhile, Hoyle Mill Boxing Club had two amateurs in action this week.
Alfie Tomes gained a victory over John Hall (Camp Detox) and Jamie Parfitt took part in a skills contest against Richard Durose (Wilby Carr).