MORE than 100 police officers from across the county took to Barnsley's streets on Wednesday as part of Operation Duxford - the town's largest police presence of the year so far.
Duxford sees police officers and partners - such as the council, South Yorkshire Fire and Rescue and ambulance workers - travel across Barnsley.
The last operation was deemed a success by officers - and this was no different.
In the morning alone, four arrests were made by officers and six vehicles were seized by police for having no insurance. A 20-plant cannabis cultivation was torn down, a large amount of class A drugs were seized - as were drugs paraphernalia.
Barnsley's district commander, Chief Superintendent James Abdy, briefed officers in the morning of the work ahead - and expressed his gratitude towards the work in the dreary conditions.
He told the Chronicle the day was incredibly important for the force to show they act on leads and engage with the local community.
"Operation Duxford is important because it gives us the opportunity for us to come together with staff from the council, South Yorkshire Fire and Rescue, the NHS and Yorkshire Ambulance Service," he said.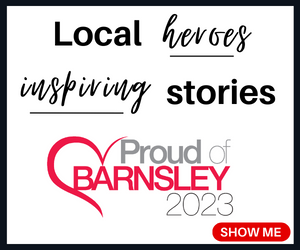 "We've got a range of apparatus across Barnsley targeting antisocial behaviour and off-road bikes.
"We're also targeting prospective perpetrators of domestic abuse and controlled drug and organised crime warrants.
"It's all quite broad - we a have a whole range of activities."
Ensuring there was a visible presence on the day for residents to see - and communicate with - was key for Chf Supt Abdy.
"One of the important aims of Operation Duxford is for the public to see visible numbers," he added.
"More than 150 staff and officers have been working together.
"We run these operations every four months and we learn from them each time.
"The last one went successfully - it allows us to speak to people and put a focus on the key issues from local people. The aim is for the public to be reassured by the police presence and this operation makes sure they're more visible."
It wasn't just showing force for the police, as many officers held pop-up stations to speak to residents - and some even attended litter picks.