DEATHS deemed to be preventable have increased to unprecedented levels since the start of the pandemic, the Chronicle can reveal.
In 2020, there were 528 deaths in Barnsley that could have been avoided through effective public health or 'primary prevention' interventions, according to new figures from the Office for National Statistics.
These are deaths among those aged 74 and younger that are due to diseases or injuries that could have been pre-emptively avoided before they occurred.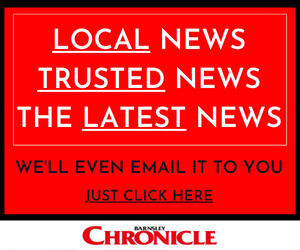 It's the highest figure since records began in 2001 and significantly higher than the previous year's figure of 398.
And Barnsley's rate - which equates to 227.1 per 100,000 people - is the second-highest in South Yorkshire after Doncaster with 232.3.
Males accounted for a higher number of deaths than females, with 338 compared to 190.
Deaths such as those due to lung and liver cancer, flu, sexually-transmitted infections, injuries and alcohol or drug-related conditions are listed as preventable - as are those due to Covid, thought to have had the most significant impact on 2020's figure.
Julia Burrows, director of public health at Barnsley Council, said: "Deaths in Barnsley and across the country and world increased in 2020, and we tragically saw a large number of excess deaths.
"The increase and excess deaths in 2020 are attributable to Covid-19, as that was the year the pandemic hit the UK, and the whole world was learning how to manage it.
"Each time there was a spike in Covid-19 infections in 2020, Barnsley's and the rest of the country's deaths sadly spiked.
"This has not been the case since vaccinations came into effect in 2021, and we are now thankfully not seeing excess deaths compared with previous years.
"However, we are seeing, and expect to continue to see, the indirect harm from the pandemic and wider issues. This is causing suffering for people and pressures on the health and care system."
Data also covers treatable deaths - those which could have been avoided with timely healthcare interventions, such as after the onset of a disease.
Treatable deaths are those due to conditions such as scarlet fever, sepsis and meningitis, and most respiratory and digestive diseases.
There were 217 treatable deaths in Barnsley in 2020, significantly fewer than 294 in 2001 but a rise since 2016's low of 193.
Barnsley's rate of excess deaths is already higher than most, with 150 in 2019/20.
When taking into account the impact of Covid, 40 more deaths occurred in Barnsley than expected - the second-highest number in South Yorkshire.
Excess deaths typically peak during the winter months owing to harsher weather and illness, but since the start of the pandemic, numbers across the borough have risen broadly in line with the virus' two peaks last April and November.
"The control measures that were necessary to protect people from Covid-19 have inevitably had some impact on other health issues," added Ms Burrows.
"The rising cost of living and potential harm from the crisis in Ukraine will also impact people's health and increase the risk of premature illness and death from a range of causes that we should consider avoidable.
"The important thing now is that we keep the harm from Covid-19 to a minimum by following safe behaviours and getting vaccinated.
"We want people to have the best possible chance of enjoying life in good physical and mental health, and our health and social care services are coming together so you can get the right care and support you need.
"As a place, we focus on supporting the people at greatest risk of physical, mental, social and financial harm."