LONG-RUNNING concerns over speeding vehicles using Barnsley's roads have been laid bare - after statistics showed more than 15,000 motorists were caught exceeding the limit over a three-year period.
Since 2019, 15,577 notices of intended prosecution have been issued in the town, and more than 200,000 by South Yorkshire Police in the county.
Although this year's figure cannot be released due to the date, one driver has already been clocked at 106mph in Barnsley in 2022 - heightening road safety concerns which has resulted in the formation of localised community speed watch groups and calls for more action to be taken.
However, although the police's roads officers have prosecuted less drivers in 2020 and 2021 than years prior, they believe it is down to prolonged periods of Covid-19 lockdowns and work-from-home guidance leading to less traffic using the roads.
A spokesperson said: "We saw a decline in the number of speeding fines issued across South Yorkshire in 2020 and 2021.
"We can attribute this reduction largely to the Covid-19 pandemic and the associated restrictions which saw less vehicles travelling on the road network.
"Our roads policing team are also highly visible - this is designed to act as a deterrent to those who consider speeding or committing any other road offence."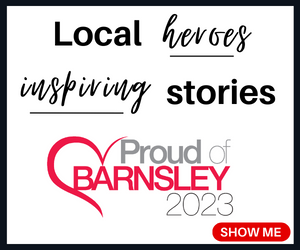 The location of the fastest-recorded vehicle this year - the A616 at Crow Edge - has a history of incidents and residents have issued a fresh appeal for it to be made an example of.
Penistone West Coun Hannah Kitching told the Chronicle that action has to be taken on the A616.
She added: "It's a constant issue that locals are well aware of.
"The local authority boundary literally runs down the middle of the A616 at Midhopestones, but it is managed by the Highways Agency rather than either of the local authorities' highways teams.
"Speed limits change as it's a busy stretch but we're fully aware that speed is one of the main causes of collisions.
"Anyone can see the A616 is something that needs addressing."
Road safety concerns - brought to the police's attention by multiple Barnsley campaign groups - will now become a 'prioritised issue' for officers across the borough, force bosses have revealed.
Road traffic collisions caused more than 400 injuries - including nine fatalities - on Barnsley's roads last year, figures also revealed.
South Yorkshire Police and Crime Commissioner Dr Alan Billings added: "Issues around road safety and speeding have began to dominate many conversations at town and parish council meetings.
"The main concern seems to be the speed at which vehicles travel, and this is especially concerning for residents in the more rural and quieter villages.
"During the periods of lockdown the number of concerns increased rapidly, particularly from within rural communities.
"However, concerns have been raised by residents from across the town and are not confined to a particular area.
"I will be supporting the South Yorkshire Safer Roads Partnership by ensuring that road safety issues are highlighted with the aim of continuing to reduce serious and fatal road traffic accidents."