A PARK keeper said he will be carrying a camera on his rounds to put a stop to antisocial behaviour - after the latest incident of vandalism to a war mural site.
Melvyn West, who looks after Cudworth Park's grounds, was greeted by the sight of vandalism at a Battle of the Somme mural on Sunday night.
It's believed the damage to the building on which the mural is painted was caused by a 'minority' of youths.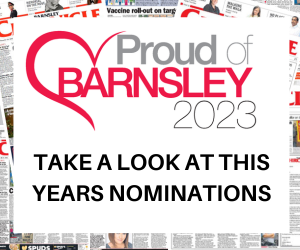 Melvyn, 53, of Carlton Street, said: "At the moment, Cudworth Park has a little bit of a problem with ten to 12-year-olds.
"It's swings and roundabouts - I'm not saying all children are bad, some might be a bit loud or swear but they keep themselves to themselves, and some offer to help.
"It's such a lovely park, it's a shame a small percentage mess it up.
"I'm ex-military, and don't like to see it at the memorial especially.
"I've worked closely with PCSOs and police say they need photographic evidence.
"We need stronger laws - these days we don't do anything other than give them a telling off, which is what they want.
"Those responsible need fines, and antisocial behaviour orders."