A REVIEW into how police in Barnsley deal with rising reports of child sexual exploitation cases has started - after a report revealed the town has a 'limited capacity' to conduct proactive work to disrupt offenders.
Barnsley does not currently have a dedicated task force to deal with reports and instead relies on an appointed officer who attends county-wide weekly multi-agency child exploitation (MACE) meetings with partners from Doncaster, Rotherham and Sheffield.
However, a police report obtained by the Chronicle said the approach 'limits' disruption work and it's hoped the 'detailed review' into how cases are handled will result in changes being made.
"The Barnsley district currently has no dedicated child exploitation team - this limits the capacity to conduct proactive and disruption work in the wider targeting of offenders," it added.
"The ongoing review includes the force response to child exploitation and will include a detailed review of the structures and resources.
"They have a daily partnership exploitation meeting, where a review of all intelligence, crimes, referrals and relevant missing children in the last 24 hours takes place.
"Actions are identified and high-risk cases are referred.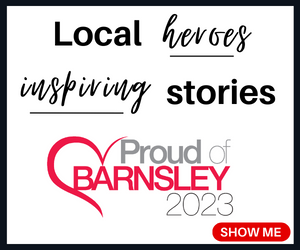 "All children are vulnerable to exploitation, however due to additional vulnerabilities, some children are more so than others.
"Many victims do not disclose abuse at the time exploitation is occurring and some never feel able to disclose, meaning children and those turning into adults will continue to suffer in silence, whilst perpetrators may remain free to continue offending.
"We're committed to doing everything possible in conjunction with our partners to tackle offending, to identify emerging issues as they arise and to continue to learn and improve our response so that children are safeguarded."
A total of 60 children in Barnsley were abused in a 12-month period, according to the report, which represents a significant rise on the 20 cases a year prior.
Barnsley Council launched Operation Encompass alongside South Yorkshire Police last year, enabling the town's school and college leaders to act as lookouts in a bid to spot any signs of abuse.
Every education setting in the town is signed up - something which police praised.
Assistant Chief Constable Sarah Poolman - a former district commander for Barnsley - said: "Being exposed to domestic abuse has a huge impact on the emotional wellbeing of children and it is our responsibility to support these children as best we can.
"Operation Encompass provides us as a partnership with further opportunities to safeguard and support children and is most welcomed."