'ABSOLUTE despair' over the government's failure to invest in local public transport has been expressed by Barnsley Council's ruling cabinet - after it was revealed 124 deaths in the borough every year are linked to air quality.
A report into the borough's air and carbon emissions presented at Wednesday's cabinet meeting has resulted in a significant raft of improvement suggestions.
But the government's decision not to provide financial backing for South Yorkshire's Bus Service Improvement Plan - which would have brought significant investment into Barnsley's public transport system - was slammed.
Cabinet members said the battle to cut emissions has been put into the hands of the public.
Coun Chris Lamb said: "What we can't always do is just keep doing what we've always done and expect the council to sort it.
"People have to start taking personal responsibility.
"We can't as a council shoulder all the responsibility and the blame, because we won't get there.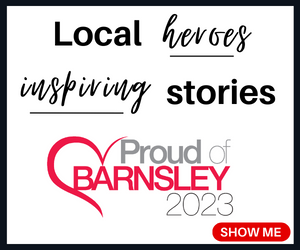 "There's a role for government here - they have to step up to the mark.
"They make plenty of noises about this but they clearly haven't stepped up.
"I don't think we can move on from this topic without mentioning our absolute despair at the fact the government have given South Yorkshire nothing for buses - not one penny out of the billions that have been given has come to South Yorkshire."
Community engagement will be crucial to meet carbon reduction targets, it was said.
The public will be given as much information as possible on how they can help, including choosing active transport such as walking instead of using cars.
When the council held talks with young people, they were passionate about the problems with current public transport.
But 'political decisions' remained a point of contention.
Council leader Sir Steve Houghton said: "The government talks a good game but does not always follow it up both in terms of legislation and finances.
"We are the only combined authority in the country not to get monies for bus improvement.
"It's unbelievable - the government ought to be embarrassed."
The impact upon health shows that 4.8 per cent of mortality in Barnsley is attributable to poor air quality, and there is increasing evidence that the long-term impact of air pollution on health can link to low birth weights, poor educational attainment, cancer, heart disease, respiratory diseases and dementia, according to the cabinet report.
Coun Sarah Tattersall, cabinet support member for children's services, added: "We have got to start and look at active travel.
"It's every single person in Barnsley, we've all got to think about our own health and wellbeing going forward.
"It's not just down to the council, it's not just down to the NHS."