THE daughter of a footballer who will be honoured with a blue plaque has made the journey from Chile ahead of the unveiling next week.
Liz Robledo, the only daughter of former Barnsley FC and Newcastle United striker George, is now in the UK ahead of the ceremony on Thursday.
The project to honour George and his brother Ted has been more than two years in the making and is the brainchild of local football historian Chris Brook.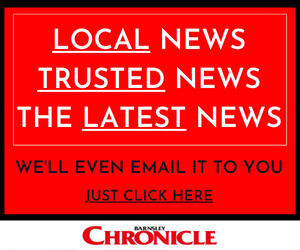 He felt a blue plaque would be a worthy tribute to the footballing brothers who both won the FA Cup during their time with the Magpies.
Chris tracked down their boyhood home, at 97 Barnsley Road in West Melton, and Barnsley FC kindly donated the money for the plaque's construction.
The pandemic naturally held up the ceremony as Liz was unable to fly into the UK until recently and Chris wanted the ceremony to take place on what would have been George's 96th birthday.
Liz told the Chronicle: "I am so, so excited.
"I am so happy, I can't believe it.
"It has been cancelled two years in a row, but I think it will be third time lucky."
The Robledo brothers' story is a unique one in the history of British football.
Born to a Chilean dad and English mother, the brothers were raised in West Melton with George swiftly making a name for himself as a gifted striker.
He soon earned a move to Newcastle from Barnsley but would only sign if they took his brother Ted too.
George played in the 1951 FA Cup final win for Newcastle and then scored the winner in the 1952 final when his brother also started alongside him.
A diplomat from the Chilean embassy in London is also expected to make the journey.
Chris's project has also seen a blue plaque secured on the Robledo brother's former home in Newcastle.
The unveiling will take place at 1.30pm.