A TOWN centre office team have raised more than £2,500 for Barnsley Hospice with their cycle challenge.
The team at accountancy firm Harris and Co, based on Huddersfield Road, clocked up almost 500 miles of cycling between them and have raised £2,600 for the hospice so far - more than five times their original target of £500.
Barnsley Hospice was selected by the firm as their 'charity of the year' - and the bikes for the event were given by Honeywell Sports Village.
Partner at the firm, Nichola Hawden, said: "We are absolutely delighted with the success of this event - with our fundraising efforts far exceeding our original target.
"We would like to say a huge thank you to our fantastic team who worked together tremendously to pull this off.
"We would also like to thank our clients for their support, Honeywell Sports Village for the loan of the bikes and to Simon Atkinson and his wonderful team at the hospice for popping in to encourage everyone.
"Barnsley Hospice is such a worthwhile cause and I'm sure we all know someone who has benefited from their fantastic work.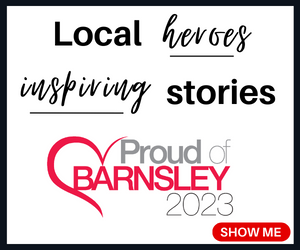 "It is such an important part of our local community and we are delighted to have supported them as our charity of the year.
"Harris and Co are committed to supporting our local community and we will continue to support the good work of the hospice in any way we can."