CANCER survival rates have risen in Barnsley in recent years, according to the most recent statistics.
Figures released by NHS Digital show that in 2019 - the most recent year for which figures are available - the index of cancer survival within one year of diagnosis was at 73.5 per cent for those registered under Barnsley CCG.
This is compared with 72.8 per cent the year before, and the figure has risen by almost five per cent in the past ten years.
The figure for Barnsley is made up of statistics from those diagnosed with cancer aged between 15 and 99 years old.
Cancer survival rates in the area have been rising year on year for at least the last 18 years, the figures show.
Whilst being slightly higher than Rotherham's rate, Barnsley's figures are slightly lower than neighbouring Sheffield CCG, where a rate of 74.4 per cent was recorded in 2019, and 73.9 in 2018.
The report said: "Research of population-based cancer survival trends in England and Wales found that survival for most cancers is either stable or rising steadily year on year.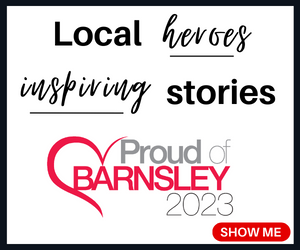 "This trend is visible in the index of cancer survival.
"The survival estimates must be interpreted with care.
"They do not reflect the survival prospects for any individual cancer patient - they represent the net survival for all cancer patients in each area, in a given period of time, diagnosed with a specified type of cancer."
Dr Madhavi Guntamukkala, medical director for Barnsley CCG, said: "Cancer survival rates for people within a year of their diagnosis have steadily improved over the past ten years.
"New treatments have been developed but we know the thing which can make the biggest impact is getting an early diagnosis. "This means going for your screening checks when invited and getting signs and symptoms checked out when you spot them. "Over the past ten years, significant work has been done to raise awareness of signs and symptoms.
"This goes hand in hand with encouraging people to go to their GP when they notice something."