RENOWNED artist William Moorcroft's unique ceramics are to be displayed at Cannon Hall Museum for the first time.
Many of the pieces have not been displayed outside of W Moorcroft Ltd, the company they are on loan from, ever before.
Moorcroft designed ceramics for James McIntyre in 1897, and set up his own company in 1913.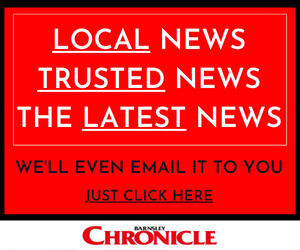 Lynn Dunning, head of Barnsley Museums, said: "Moorcroft pottery features prominently in the Cannon Hall collection, and we are delighted to be hosting an exclusive display of 16 additional pieces that showcases the very best of the artists' work.
"It will be a real treat for fans of Moorcroft and ceramics."
The collection marks 150 years since the birth of the artist, with his company continuing to be popular both in the UK and internationally.
It will be on display for visitors to see at Cannon Hall Museum until June 26.