A PREVENTABLE 'silent killer' - said to be on the rise and placing vulnerable residents' lives in danger - will see more being done in Barnsley to reduce incidents due to growing worries.
Carbon monoxide poisoning - which claims the lives of about 110 people on average a year - can only be detected by an alarm as it cannot be seen.
Freedom of Information requests have shown rises of up to 40 per cent in recorded incidents of suspected poisoning at NHS trusts in South Yorkshire in the elderly, leading Barnsley East MP Stephanie Peacock to highlight the dangers.
With the help of Cadent and Energy UK, the MP has managed to secure over 300 carbon monoxide alarms for households in her constituency - and hopes more can be rolled out across the town.
She said: "Carbon monoxide poisoning is a tragic silent killer.
"Every death caused by it is fully preventable, but it isn't an issue that hits the headlines much.
"Last year, I secured a debate in Parliament on the dangers of carbon monoxide and the steps that can be taken to ensure that households are protected, including installing a carbon monoxide detector alarm in the home.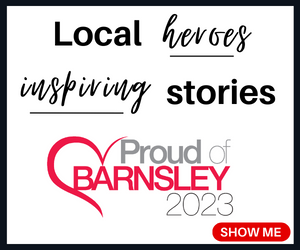 "This led me to think about the safety of people in Barnsley and how I could get the message out locally.
"I put out a social media post offering free alarms to anyone who wanted one and I was inundated by requests.
"I received nearly 400 phone calls and emails from people who wanted to make their homes safer, with many making requests for their family members also.
"Awareness of carbon monoxide poisoning is key to protecting people, so it's important to know the symptoms which include a tension-type headache, tiredness, confusion and nausea.
"If you suspect carbon monoxide poisoning you must seek medical help immediately."
Carbon monoxide can be omitted from any faulty gas appliance, whether it's a gas stove, a living room fire or central heating boiler.
It can also build up if flues, chimneys, or vents are blocked while solid fuels - such as coal, wood, petrol and oil - can also produce carbon monoxide when they burn.
Data, gathered as part of South Yorkshire Fire and Rescue's recent 'Safe and Well Checks' scheme that's been a success in Barnsley, suggests over-65s require more support and one in three people in that age bracket have incidents in their own home and the older end, aged 80 and above, increases to two in three.
A spokesperson added: "Carbon monoxide is a silent, odour-free gas that is produced by the incomplete burning of fossil fuels - these can be extremely dangerous and generally happens when appliances are faulty, haven't been fitted properly or aren't regularly serviced.
"If you suspect you or someone you know has been poisoned, you should leave the property immediately and, if they are showing signs of poisoning or have collapsed, call 999 and ask for an ambulance.
"Should a rented property be without such detectors, tenants should contact their local housing authority, as it is likely that a landlord is breaking the law.
"Local authorities will have the power to fine landlords up to £5,000 for failure to comply."